Regular Language Programmes
Occasional Language Programmes
Bilingual Storytimes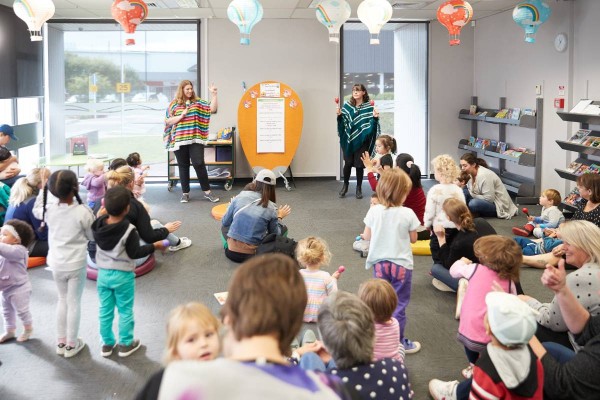 Occasionally we run Storytime Sessions in other languages spoken within our community, such as New Zealand Sign Language, Arabic, or Afrikaans. Check our Event Calendar to see if there's one coming soon.
If you are interested in hosting a Storytime event in your own language, please get in touch with us.
Reading Buddies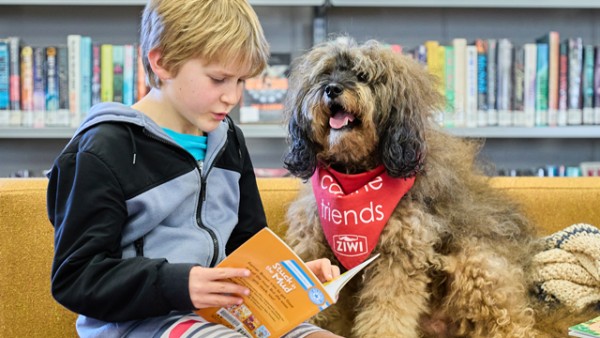 Reading Buddies involves reading to therapy dogs to build confidence with reading. This programme is designed specifically for school-aged children/young people who have print disabilities, dyslexia, or other disabilities which impact upon their reading; children who are very frightened of dogs and would like to improve their confidence around dogs through reading; and children who are learning to read in English as their second language, or children who are learning to read in Te Reo.
Reading Buddies sometimes has public intakes, taking place in our libraries; at other times Hamilton City Libraries works with local schools to bring this programme to pupils in the classroom.
To find out where and when the next public intake for Reading Buddies is open, keep an eye on our Event Calendar, Facebook page, or sign up to our newsletter, ePaanui. To enquire about running the Reading Buddies programme at your school, please contact the Whakaahu/Innovation Librarians.