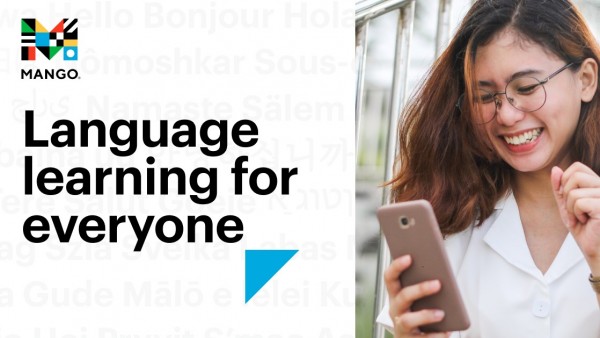 Always wanted to learn a new language? Choose from over 70, plus a variety of English courses through Mango Languages! Enjoy native speaker audio and cultural context that will fully immerse you in the language.
Lessons involve a rich mix of listening and reading activities, so you can make sense of written and spoken contexts.

Relevant learning material puts your new knowledge into context, boosts your understanding of language structure, and challenges you to practice what you're learning.

Native-speaker instructors guide you through the nuances of pronunciation, implied meanings, and language mechanics.
Access Mango Languages on your desktop or laptop anywhere, anytime via your web browser.
At the link below, click "Create your profile", then select the language you want to learn (you can add more later). Fill in your email address, library card number, and create a password, then click "Sign up".
Once you have accepted the Data Consent Form, you are ready to start learning.
Install the Mango Languages app on your compatible smartphone or tablet and learn on the go.
If you have already set up your account on a computer/web browser first, tap "Log In" and enter your email address and password.
If you don't have an account set up, tap "Start Learning". Select a language (you can change or add more later), then tap "Skip To Signup". Enter your details, then follow these instructions to link your account to Hamilton City Libraries.
For blind and vision impaired users, the Mango Languages web platform and mobile platforms are designed to work with screen readers. For example, the iOS app works in conjunction with Apple's VoiceOver feature.

For those who are vision impaired, the colors and fonts of text in the program meet accessibility standards so they can be easily read.

The mobile and web platforms include the "Closed Captions" toggle in the settings menu so that hearing impaired or deaf users can read what the narrator says that isn't included on the screen.
Need more help with using Mango Languages? See if our can help!
For further help and answers to frequently asked questions, please refer to the Mango Languages support page.
If you can't find a solution using these resources, please contact the Matihiko/Digital Services Team with a description of the issues you're having and we'll do what we can to help.