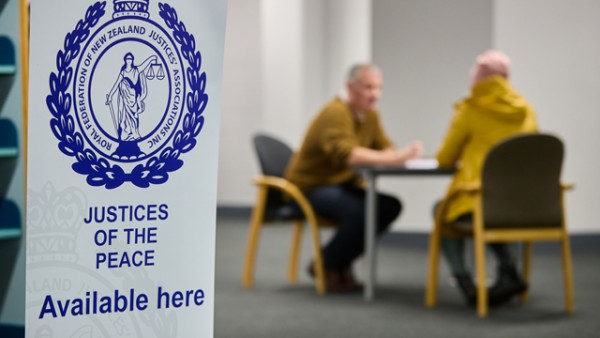 Justice of the Peace (JP) services are available at the Central Library every Monday and Friday, at Te Kete Aronui/Rototuna Library every Tuesday and at Glenview Library every Saturday, except for public holidays.
Duties, which all JPs can perform, include:
Witnessing signatures on documents.

Certifying copies of documents.

Completing declarations (including statutory declarations), affidavits or affirmations.
For more information on the range of services JPs offer, please visit their official website.
Note on printing facilities:
Black & white printing only is available at Glenview Library. If you require the JP to view documents in full-colour, please arrange these to be printed beforehand and bring them with you. Colour photocopying is available.
Colour printing and photocopying is available at Central Library and Te Kete Aronui (as well as Chartwell and Dinsdale Libraries).
More information about library printing and copying facilities.
Upcoming event sessions