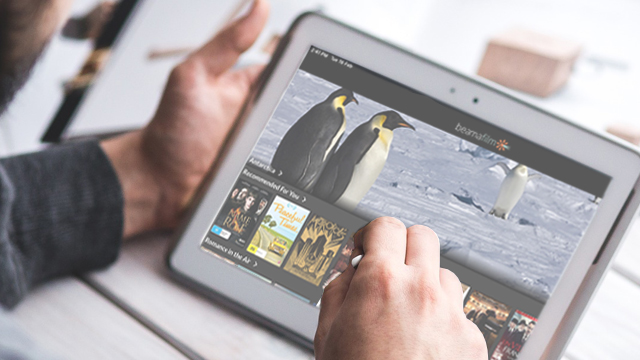 Beamafilm is a video streaming service showcasing hundreds of high-definition documentaries, independent features, educational and foreign films.
Unlimited access: watch as many films as you like (binge-watchers, rejoice!).

New films released every other day.
Access Beamafilm on your desktop or laptop anywhere, anytime via your web browser.
Enter your library card number to create a free account. Once you have verified your email address, you can sign in on computer or mobile and start browsing and watching films.
Closed Captions for English language titles are available for selected films. To view films with Closed Captions, select Subjects and click VIEW ALL and then filter by Subtitles or Closed Captions.
To access the Closed Captions while a TV series or movie is playing, click the CC button at the bottom right of the player to enable captions. The CC button will appear if the Closed Captions are available for the series or movie.
For further help and answers to frequently asked questions, please refer to the Beamafilm help section.
If you can't find a solution using these resources, please contact the Matihiko/Digital Services Team with a description of the issues you're having and we'll do what we can to help.