Ko te manu e kai ana i te miro noonaa te ngahere,
ko te manu e kai ana i te maatauranga noonaa te ao.
The bird who partakes of the miro berry, theirs is the forest.




The bird who partakes of knowledge, theirs is the world!
Self-check kiosks at all Hamilton libraries and the Hamilton Libraries app can be used in te reo Maaori. Please note that the app translation is a work in progress and some elements may still appear in English.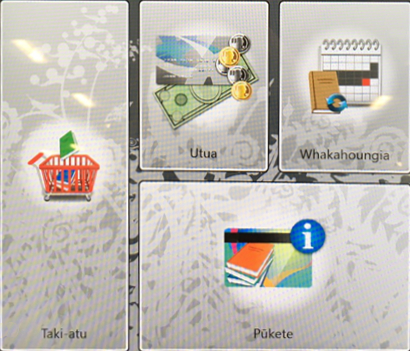 Hamilton City Libraries uses double vowels in te reo Maaori to represent a long vowel sound as it is the preference of Waikato-Tainui. You will see this writing convention on our website and on signage at our libraries, however the titles, authors, and subject headings in our catalogue may use a single vowel with a macron.