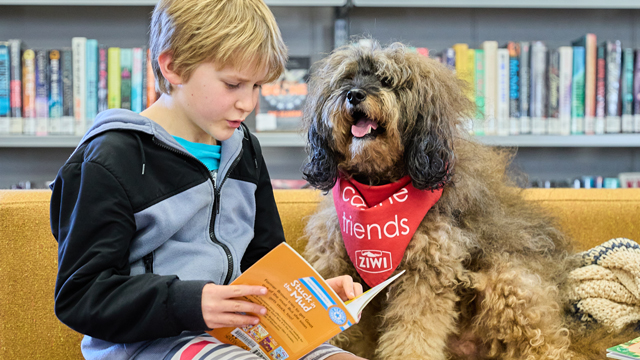 Does your child need some help with their reading? Are they new to reading in English or Te Reo Maaori? Let's read to therapy dogs together to build their confidence!
Registrations are essential - please fill out the form below. This progamme will be held in Te Kete Tuatea meeting room and hosted by Canine Friends.
Please note: this programme was designed specifically for school-aged children/young people who have print disabilities, dyslexia, or other disabilities which impact upon their reading; children who are very frightened of dogs and would like to improve their confidence around dogs through reading; and children who are learning to read in English as their second language, or children who are learning to read in Te Reo.
If you are unsure whether your child qualifies, please contact the Whakaahu Service Development Librarians.
Upcoming event sessions