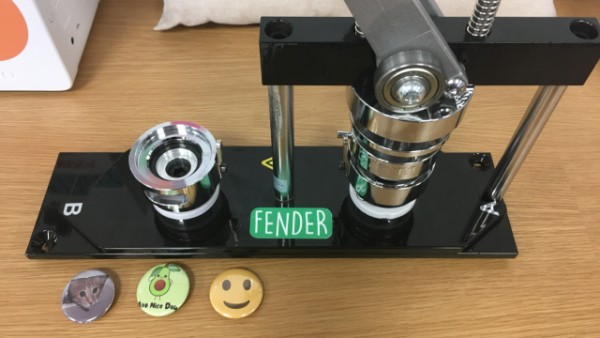 What is it?
Fender is our Alond 37mm badge maker machine at Auaha Central Library. It can be used to make either pin badges (buttons) or magnets!
The badge maker is easy to use – just pick your design, choose your badge fittings, cut out your artwork and press away! Detailed instructions can be found here. Our instructions are created on Google Slides with accessibility settings in mind.
Metal or plastic pin back: $1.50
Magnet back: $2.00
Double-sided keyring: $3.50
No need to book! Just come down to Auaha Central Library and ask our friendly librarians for the badge maker. You can also email us to get more information.