Family History Resources at Central Library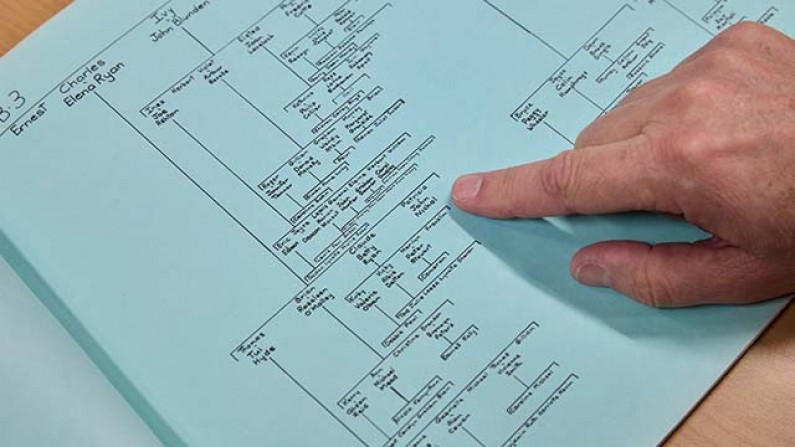 Following on from our previous post of five steps to get started with your family history journey, we delve deeper into the resources we hold at Central Library.
Level 3 at Central has a wide range of resources to help you in your family history journey. Our book collection includes instructional books on how to research your family including the titles listed below.
We hold a wide range of local histories from all over New Zealand, and school histories and church histories may also yield useful information.
If your family were local consider investigating our Archive and Special Collections. This includes oral histories, ephemera, historic photographs and archival material. These items are available on request, please use our Research Enquiry Form to book a time to view items. We regularly digitise material, which is then available on our Heritage Collections Online.
Other resources include:
The New Zealand Birth, Death and Marriage indexes are available on microfiche from 1840-1990
The Waikato Times from 1872
The Waikato Times from 1872 - 1945 is available on Papers Past, 1872 - present is available on microfilm in the Library. 2008 - present is also available via PressReader, a database available to Hamilton City Library members.
New Zealand Electoral Rolls
New Zealand Electoral Rolls from 1853-1981 are available on Ancestry Library Edition. Rolls published after this date are available at Central Library.
Historic Street Directories
If your ancestors lived or worked in Hamilton, you may be able to locate their home or work address using directories from the time.
Genealogy Databases including New Zealand Marriages and Burial Locator
The New Zealand Society of Genealogists have produced a number of useful databases, many are available at Central Library on CD.
Cemetery Records
Cemetery lists in both hard copy and microfiche, compiled by genealogy societies across the Waikato, are available at Central Library.
International Genealogy Databases
Ancestry Library Edition

This vast database also includes cemetery records and street directories among its many collections.

Both databases are available to use from within Hamilton City Libraries either from our internet computers or on your own device via our wifi network.
Further useful websites for family history research: