Family History Tips and Tricks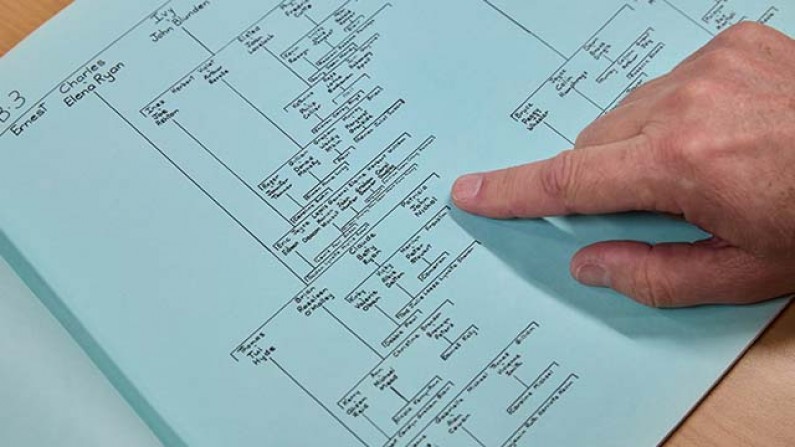 Researching your family history can be a fascinating and addictive pastime.
Here are some tips from our Family History Librarian to help you get started on your journey!
Step 1 Remember your ancestors
Begin with the detail you know and work your way backwards. Start with the details for yourself, your parents and grandparents. Record details such as: Names, Dates and Places (of birth, marriage and death). You may find it helpful to record these details on a Pedigree Chart. These are freely available on the internet.
Step 2 Check for sources you and family members already have
Check your home for any information you may have tucked away. This might include newspaper notices, photographs, family bibles, funeral programmes, birth, marriage or death certificates. Do you have access to any other information? Talk to friends and family. Others in the family may have information which will add to the information you already have.
Step 3 Choose a family or ancestor you would like to know more about
Choose an ancestor you would like to know more about and begin a search by focussing on this one person. Check the records you have already compiled for missing information and focus your search on filling in these missing details.
Step 4 See if someone else has already found the information
Check to see if the library holds a published family history on your family.
Sites like Ancestry.com and Family Search have family trees which can be a very useful starting point but you will need to check the facts. Check libraries and internet for historical information on the town your ancestors came from.
Step 5 Search records for information
This is where the real research begins! You may wish to explore some of the key genealogy databases and websites. The New Zealand Society of Genealogists have produced a range of excellent learning resources.
Hamilton City Library members have access to two key genealogy databases within the Library – Ancestry and Find My Past.
Level 3 of Central Library has a wide range of resources available to help you, learn more about we offer on our Family History page.
You can also complete our Research Enquiry Form to request information and assistance from our knowledgeable librarians.