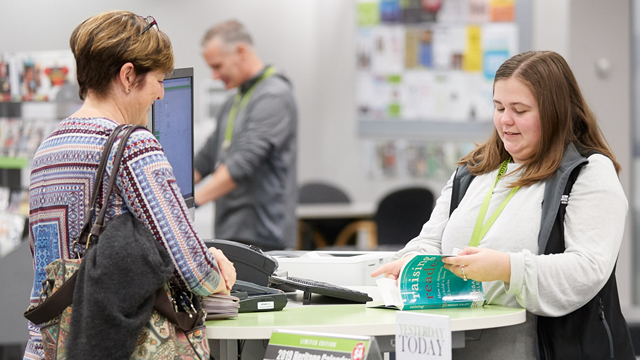 To make a request, please first log into your library account. You'll find our request page by selecting the 'Can't find it?' option in the main menu.

Next, select the type of request from the drop-down menu.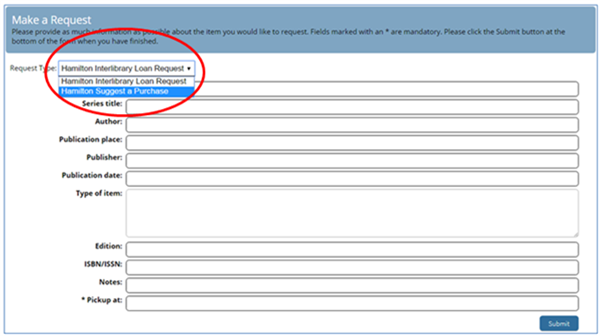 Request a purchase
As a library member, you are welcome to make suggestions for addition to the collections. If the recommendation is approved, a reserve will be placed and a reservation charge of $1.50 will apply to all items in adult collections.
You can help us process your recommendations more efficiently by:
Checking the catalogue carefully to ensure that the item is not already held or on order for the collection.

Specifying in the Request Notes box why you think this item will appeal to other customers - it's difficult to justify spending public funds for one user.

Providing the date of publication, and as many other details as possible - most of our customers tell us to buy new up to date items.

Ensuring your request is not made earlier than three months before the date of publication.
Request an inter-library loan
Consider the Interloan service for specialised, older and out-of-print items. The standard fee for an interlibrary loan is $10 an item. Other charges may apply for urgent or international inter-library loans.