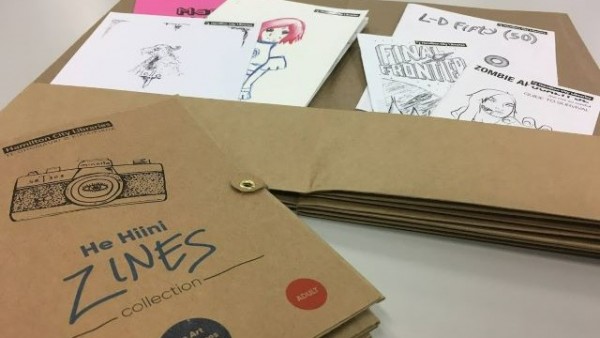 Starting as a passion-project driven by staff who love making zines ("zinesters"), Hamilton City Libraries has been collecting zines mostly from local makers since 2016.
We have now combined our large Zines Collection into themed folios for easier access and handling, staying true to the self-made zine ethos.
Borrow a whole folio (containing 10-40 zines) for 28 days.

Zines are located on Level 2 of Central Library (next to the Adult Graphic Novels).

Junior Zines are located in the junior area on Level 2 of Central Library.

Ngaa Koorero Tuku Iho - Heritage and Archives also have a small Heritage Zines Collection on Level 3 of Central Library, preserving a sample of locally authored and based works. The Heritage Zines Collection is not for loan.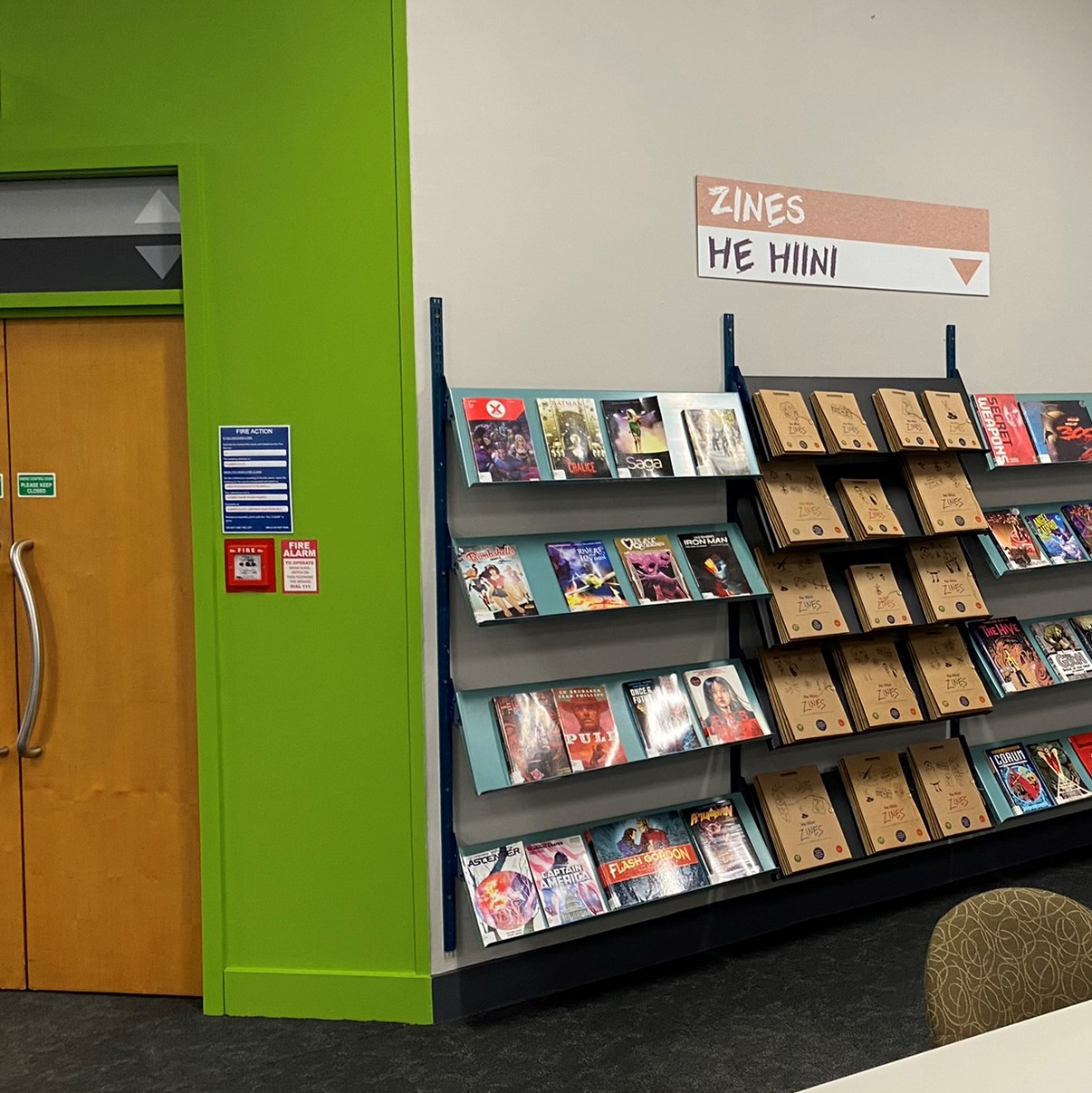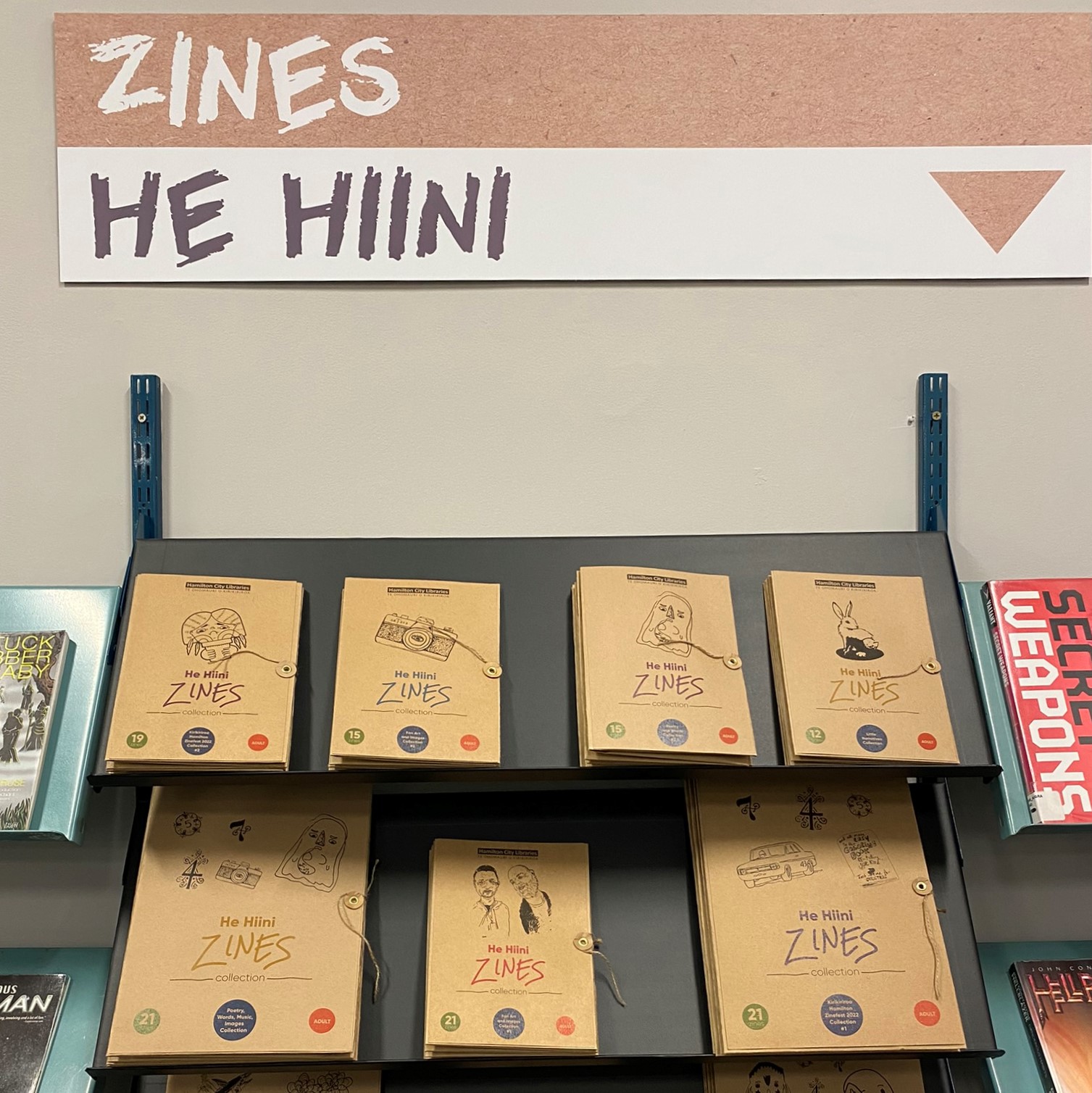 A zine is a self-published small-run publication with original or appropriated writings and graphics, usually DIY style that can be easily reproduced. Zines are typically photocopied into physical reproductions for distribution and are the work of a single individual or a very small group.
Zines can be traced back to the 1930's USA and the Science Correspondence Club and were used widely by sci-fi fandoms, from there they were embraced by the punk scene in the 1970's as a counter to the mainstream media. Zines frequently explore subjects that are thought too delicate for the mainstream.
We are happy to accept donations of zines to be added to the collection.
They can dropped off to any of our libraries with a note Donation - Attention Collections Staff.
We can also receive zine donations via post:
Att: Libraries Collections Team
PO Box 933
Waikato Mail Centre
Hamilton Central
Hamilton 3240