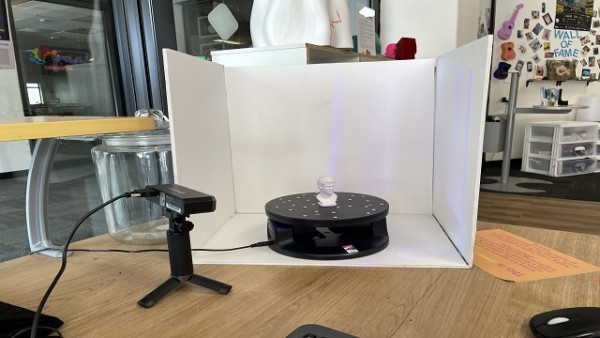 What is it?
Scanny McScanny Face is a Revopoint Inspire, a portable and versatile high-fidelity camera that uses photogrammetry (a series of many high-res photos) to create 3D models of physical objects.
Scanny McScanny Face lives at Auaha Central Library and is ideal for when traditional measurement methods or a touch probe are not practical for scanning. It is great for scanning small to medium-sized objects.
Simply place the object you want to scan on the turntable and start scanning. Once you project has completed scanning, you can transfer files for 3D printing.
There are no costs associated with Scanny McScanny Face.
Please email us to make a booking for Scanny McScanny Face. Booking is not confirmed until one of our friendly librarians have emailed you with confirmation of your booking.