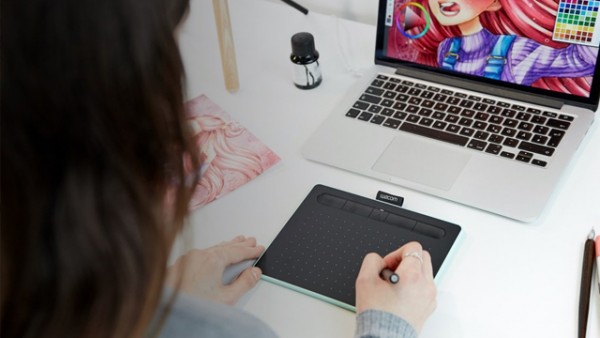 What is it?
One by Wacom is a tablet which is suitable for writing and drawing. It is designed for bringing the natural feel of drawing and handwriting to your computer. It works with devices capable of running the latest version of Chrome OS.
How do I use it?
The tablet is equipped with the latest apps which you may need for your project. You can use it to sketch, draw and paint directly on screen and enjoy natural surface friction with minimal reflection. You can also edit images or videos using the Wacom One Pen. The light, ergonomically designed pen means you can tweak or sign documents and jot down notes just as you would with pen and paper.
How do I book it?
There is no need to book this tablet. Simply come into Auaha Central Library and ask one of our friendly staff about it. You can also email us to get more information about this kit.