Christmas dinner fit for a king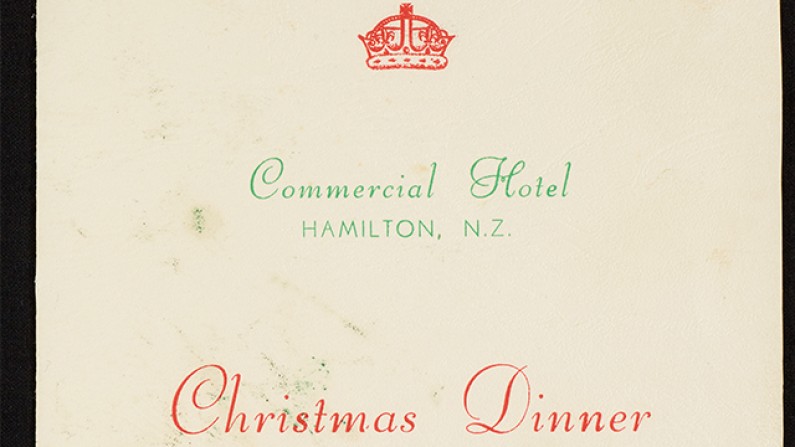 This menu comes from the Commercial Hotel in 1953. It notes "Compliments of the Season from Mrs and Mrs S.A. Whyte and Staff". The Christmas dinner of 9 courses including fruit cocktail, Fillet de Flounder Mereniere, Baron of Beef with Sauce Raifort, Christmas Plum Pudding with cognac sauce and Christmas Mince Patties. The Commercial Hotel first opened on the corner of Victoria & Collingwood Streets in 1876, and continues to operate today as the Ramada by Wyndham.
Explore more menus and other items from our history on our Heritage Collections Online.