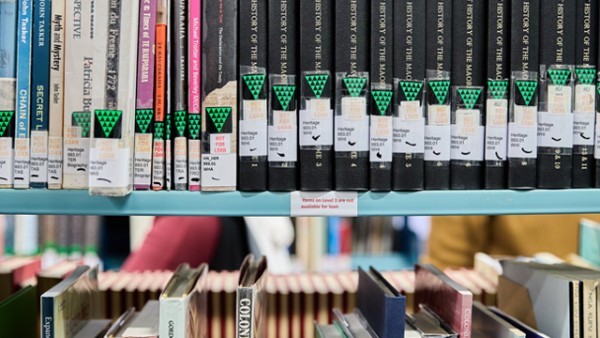 The Heritage collection contains a selection of reference books relating to Maaori. They are interfiled with the other reference books on Level 3 of Central Library. They are marked with a distinctive label for ease of identification, as shown below.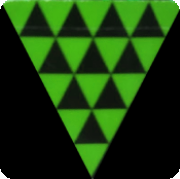 Other resources include:
The Libraries hold a copy of the Raupatu Document Bank – a collection of over 140 volumes, which was compiled from various government publications to enable claims to the Waitangi Tribunal to be researched more easily. These books contain a great deal of primary source material for Maaori history.

We subscribe to an electronic index for the Maaori Land Court Minute Books and are building a physical collection for the Tainui rohe. You will require a library card and PIN to access the database.

Our genealogy collection includes many items for whakapapa research including the microforms collection which includes Maaori electoral rolls, registers of Maaori Births, Deaths and Marriages and copies of Maaori newspapers. Currently, these are only viewable on Level 3 of Central Library.

Our early map collection records early Maaori sites and place names, we are working to digitise these, but the physical items are available by appointment.

Our Archives and Special Collections holds a range of information, contact the team for further information.