Post categories
Tag: music
Delve into our Collections and discover your next read with curated lists and suggestions from Hamilton City Libraries staff.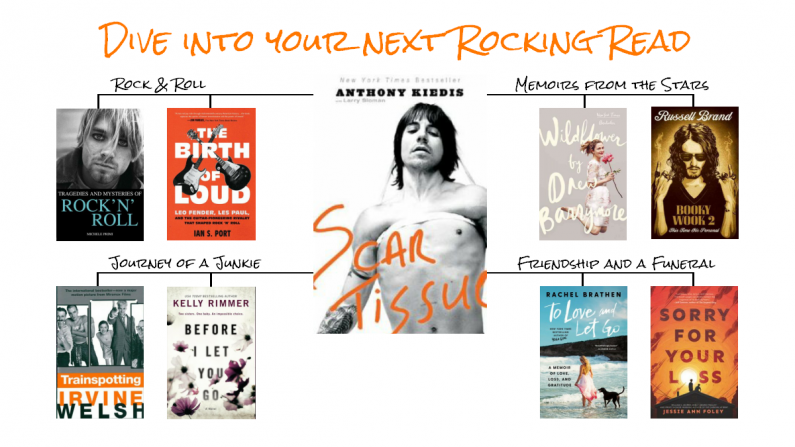 Friday 5 March | Adult Non-Fiction
For those who enjoyed Scar Tissue by Anthony Kiedis: what will you read next? Pick your next read based on what you enjoyed most about the book.