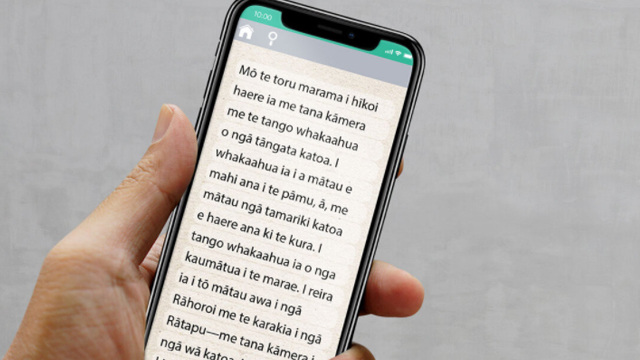 Lingogo is a digital library app for fun, dual-language, indigenous stories. Lingogo makes it easy to for anyone to learn about, connect with, and enjoy indigenous cultures and languages.
Access a range of stories in Te Reo Maaori with English translations.

Read or listen - the choice is yours.

New stories in other Pacific languages have started to arrive - check the app for new Samoan stories.
Browse stories by selecting 'Stories' from the menu.
When you open a story, it will appear in an indigenous language. Read a sentence, then tap it to see a pop-up with English translation and a headphone icon. Tapping the headphone icon will play a recording of the pronunciation of the sentence.
The end of the story contains an 'Extra for Experts' area, where there is an option to listen to the full story (with scrolling text on-screen).
For extra support while reading, tap the magnifying glass for an online dictionary, and the + sign (where applicable) for translation notes.
For further help and answers to frequently asked questions, please refer to the Lingogo FAQ.
If you can't find a solution using these resources, please contact the Matihiko/Digital Services Team with a description of the issues you're having and we'll do what we can to help.