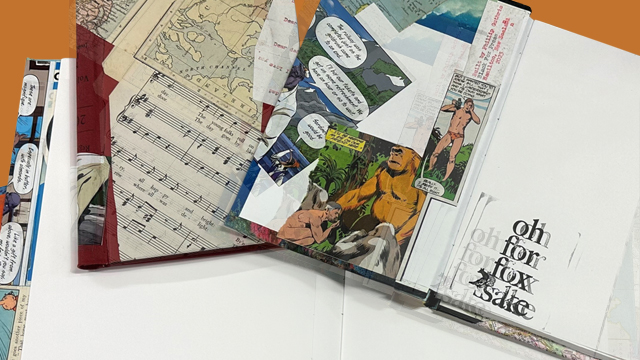 In this hands-on workshop, you will create your very own book.
In Auaha Creatorspace at Central Library, Phil will guide you through the process of combining various papers into one-of-a-kind collages that will form covers which will then be bound together with pages to create your book.
You can bring your own treasured items such as ticket stubs, old maps, comics, and pictures to form your collage or use the items and magazines we have collected.
This workshop is now full.
No upcoming sessions