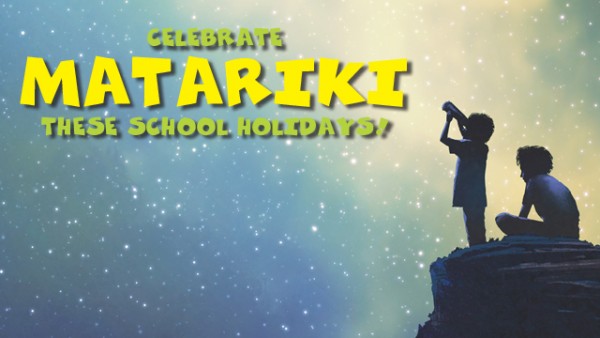 This programme took place in 2021. If you are looking for the latest school holidays, please check Kokonga Tamariki - Kids' Corner.
The stars are aligning for two weeks of family-friendly activities this Matariki, with the Maaori New Year coinciding with the school holidays!
Each library branch has a jam-packed programme of hands-on learning activities:
Week 1
Hanga he whetuu - Create a Star
Chartwell Library, Tuesday 13 July.
Ngaa Whetuu o te Ao - A World of Stars
Hillcrest Library, Thursday 15 July.
Whetuu Ataahua - Beautiful Stars
Dinsdale Library, Friday 16 July.
Week 2
Kiwicorn's Flurry of Feelings
Central Library, Tuesday 20 July.
Ngaa Keretao o Matariki
Glenview Library, Wednesday 21 July.
Tirama Tirama Ngaa Whetuu - Twinkle Twinkle Little Stars
St Andrews Library, Thursday 22 July.