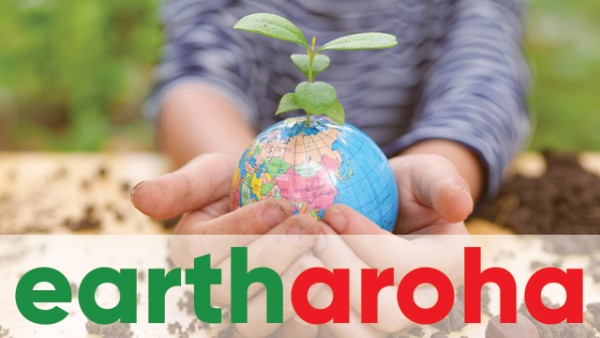 Hamilton City Libraries is getting back to nature this school holidays by showing our Earth some aroha!
From 11 to 23 April, we will be hosting events to celebrate the natural world, at each of our libraries.
Join us to learn all about the Earth's environment, flora and fauna. Children will enjoy conservation craft, exploring our native critters through art, creating terrariums, raranga harakeke (weaving flax) and much more!
On Saturday 22 April we will be celebrating EARTH DAY by hosting a special event at Chartwell Library. As well as lots of family fun we will be joining the great global clean up, in collaboration with Keep Hamilton Beautiful.
Week 1
Sustainability and Nature Crowns
Central Library, Tuesday 11 April
Age group: 5-12 years
My Garden Bugs
Hillcrest Library, Tuesday 11 April
Age group: 6-9 years
Autumn Magic Applique
St Andrews Library, Tuesday 11 April
Age group: 5-8 years
LEGO Club: Earth Aroha Challenge
Central Library, Tuesday 11 April
All ages
Build A Bat
Chartwell Library, Wednesday 12 April
Age group: 5 and up
Earth Aroha Art Class
Central Library, Wednesday 12 April
Age group: 9-14 years
Bird Feeders and Bug Hotels
St Andrews Library, Thursday 13 April
Age group: 6-12 years
Reusable Bags Sewing Workshop
Central Library, Thursday 13 April
Age group: 15 and up
Build A Bat
Hillcrest Library, Thursday 13 April
Age group: 5 and up
Paper Making
Dinsdale Library, Friday 14 April
Age group: 5-12 years
Virtual Reality
Central Library, Saturday 15 April
Age group: 13 and up
Week 2
Virtual Reality
Glenview Library, Monday 17 April
Age group: 13 and up
Learn About Water
Central Library, Tuesday 18 April
Age group: 5-12 years
My Garden Bugs
Dinsdale Library, Tuesday 18 April
Age group: 6-9 years
Autumn Magic Applique
Chartwell Library, Tuesday 18 April
Age group: 5-8 years
LEGO Club: Earth Aroha Challenge
Central Library, Tuesday 18 April
All ages
Jar Terrariums
Glenview Library, Wednesday 19 April
Age group: 7-12 years
Build A Bat
Chartwell Library, Wednesday 19 April
Age group: 5 and up
My Eco Home Craft
Central Library, Thursday 20 April
Age group: 8 and up
Paper Making
Hillcrest Library, Thursday 20 April
Age group: 5-12 years
Cardboard Critters
Central Library, Thursday 20 April and Friday 21 April
Age group: 7 and up
Keep Hamilton Beautiful Chartwell Cleanup
Chartwell Library, Saturday 22 April
All welcome
Second Chance Craft
Chartwell Library, Saturday 22 April
Age group: 10 and up
Virtual Reality
Chartwell Library, Saturday 22 April
Age group: 13 and up