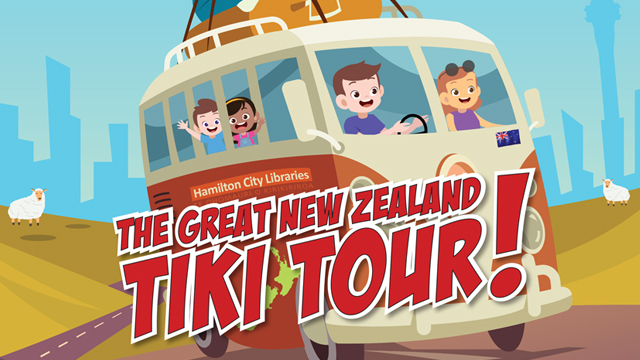 This programme took place in the summer of 2020. If you are looking for the upcoming summer reading programme, please check Kokonga Tamariki - Kids' Corner.
Kia ora and welcome to the 2020/21 Summer Reading Programme!
Our Summer Reading Programme is a free programme to keep children reading over the summer holidays. The programme is now closed as we prepare for the start of the new school year, but feel free to explore our online activities below and look at photos from the programme's events.
Stay tuned for our winter reading programme later in the year!
Summer Reading Programme Grand Finale
Our Summer Reading Programme came to an end on 28 January 2021 with our grand finale at Hamilton Gardens. Thank you to the hundreds of children who signed up and spent the summer reading and joining in all our activities!