The rules of boat safety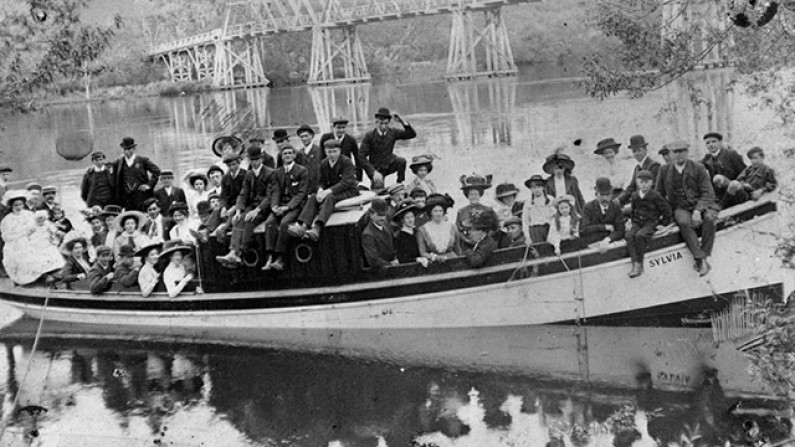 Boat safety was a thing over many centuries. Mostly it was unwritten rules for the greater part of the population. But, boats had to be registered particularly if they were commercial use. They were assessed for a number of factors – seaworthiness was one – to ensure they met the maritime rules of the day. One factor for this boat was the carrying capacity. If no goods were being carried, nor was it towing another vessel, it was limited to ten passengers 'in daylight'. This photo was indeed taken in daylight so at fifty-five people on board, it is substantially overloaded. We think however it was probably loaded up for the photo. It's unlikely Caesar Roose would have risked so many motoring on the river. Roose owned the boat but sold it, when he joined the army in 1914, to Waikato Shipping Co. They changed the name to Rangipai.
Explore more images like this via our Heritage Collections Online.