Our timber giants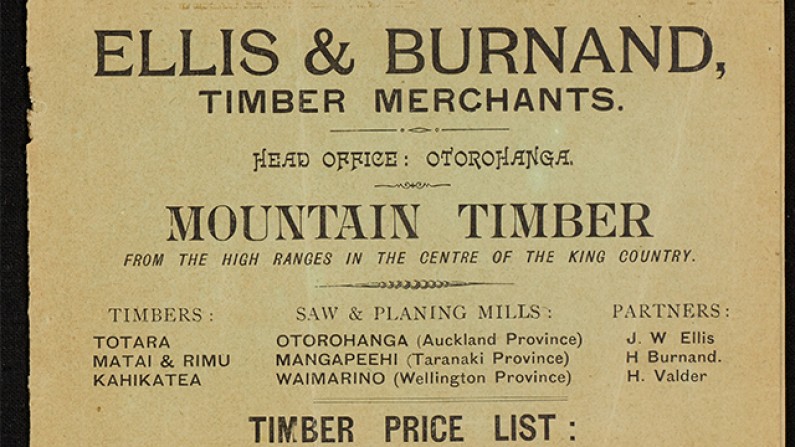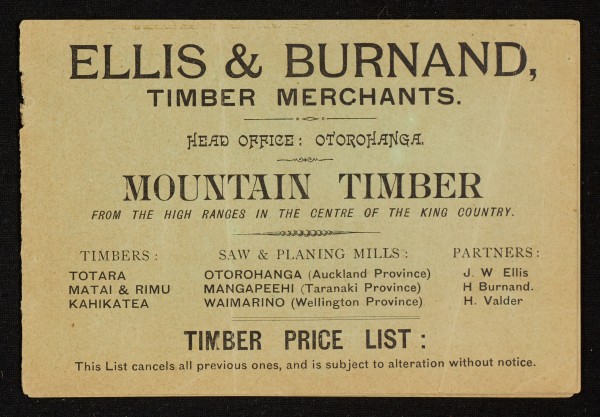 Ellis & Burnand was founded in 1891, becoming Ellis & Burnand Ltd in 1903. The company was known for sourcing timber from area that were previously inaccessible, taking advantage of the North Island Main Trunk Line cutting through the centre of the island by attaching bush tramways off the main line to link to their sawmills. In 1905 the head office of the company was relocated to Hamilton, and they diversified into producing a range of timber products as well as the raw material. The company was bought by Fletcher Holdings in 1980 and rebranded as PlaceMakers.
This flier dates from c.1903, and outlines the partners of the company, the locations of their mills at the time and the timbers available.
Contributed by Rowan Miller, Digital Delivery Librarian, Hamilton City Libraries. Explore more of our heritage collection online by scanning the QR code. For further information or to contribute information about the items highlighted, please contact archives@hcc.govt.nz quoting HCLE_00028.