Spring fashion from the past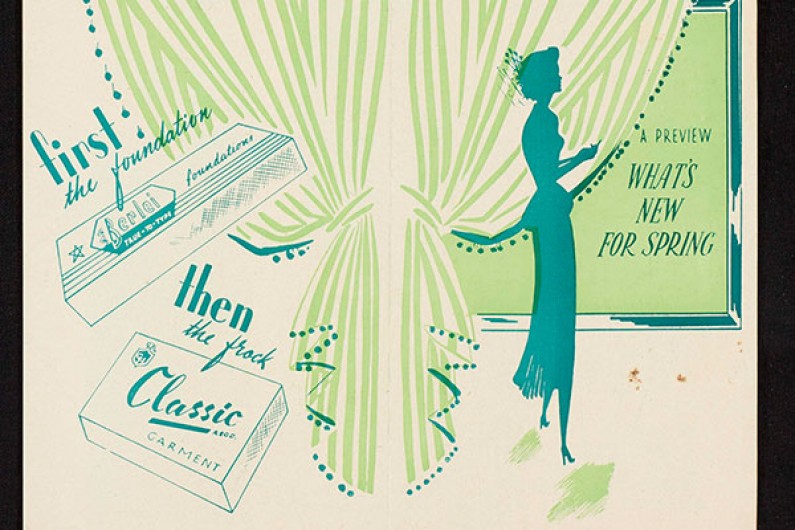 This flier from 1950 comes from H & J Court, titled A Preview What's New for Spring. Specifically promoting Berlei and Classic items, the flier invites their customers to 'bring your fashion tense from past to present'. H & J Court were located on Victoria St, taking over the House and Daking drapery emporium in 1936. The name is still visible on the building at 303 Victoria St.
Explore more items like this in our Heritage Collections Online.