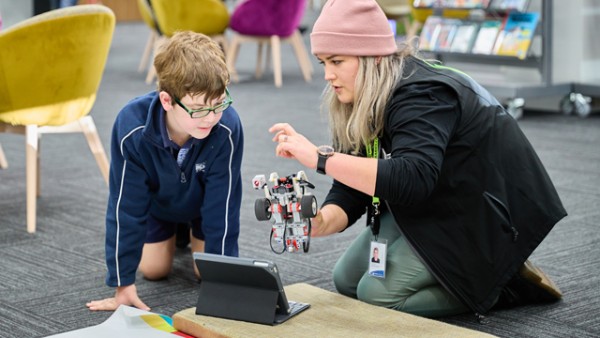 Already a pro at building Lego? Sign up for our 5 classes and learn how to make a Lego Mindstorm robot and program it to move, make sounds and sense its' surroundings.
In our LEGO Mindstorm Robot Workshops for children aged 8-12, participants will develop their cognitive, problem solving and communication skills as they construct a working robot and in turn complete different Mindstorm challenges!
Please contact the Whakaahu Innovation Team if you have any questions about this programme.
Registrations for Term 3 classes are now closed. Thank you for your interest.
No upcoming sessions