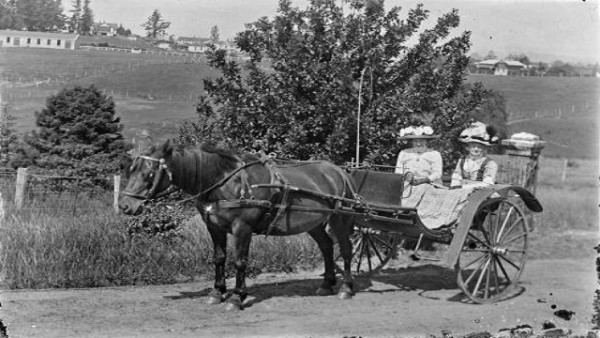 Heritage Talks are held bi-monthly on Level 3 of Central Library. Previous topics have included: identifying locations in historic photographs, histories of selected Hamilton streets, researching the history of a house, transit camps in Hamilton, the New Zealand Remembrance Army, and Lake Rotoroa.
May 2023 - Geoff Steven
Join world-renowned photographer and filmmaker Geoff Steven and our Whakaputu/Heritage Librarian Perry Rice, as they discuss the rediscovery of a collection of glass plate negatives now known as the 'Maunder Collection'.
The talk supports our exhibition A Snapshot of Edwardian Life in Hamilton which is currently open on Level 3 of Central Library.
No upcoming sessions