Research your Family History for Free!
Now is the perfect time to begin researching your family history, and thanks to our friends at Ancestry Library Edition, it's now even more accessible!
Use your Library Card and passcode to log in and use Ancestry Library Edition from home.
If you need help using this service, contact heritage@hcc.govt.nz.
We can help you research your family history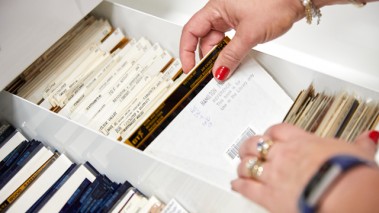 The Heritage section on Level 3 of the Central Libraryhas resources for those looking to make a start on their genealogy research, as well as for more experienced researchers. Of particular value is our
extensive range of unique Waikato material. We also have New Zealand and international resources.
Resources include:
Indexes to New Zealand births, deaths and marriages registrations, 1840-1990, on microfiche.

New Zealand electoral rolls, which contain details of persons registered to vote.

New Zealand cemetery records, which contain indexed inscriptions to headstones as well as a geographical table for locating individual cemeteries.

Community archives, which include some baptismal and marriage registers, personal papers, letters, and diaries.

Council archives, which include early ratepayers' registers and minute books.

School, church and local histories.

Newspapers including the Waikato Times on microfilm from 1872 onward.

Historical directories including business, householder and telephone directories, some dating back to 1866.

Shipping passenger lists, mainly from the middle 19th century, which list ships and their passengers.

Historic maps featuring a good selection of maps for Hamilton and the Waikato including Waikato Militia land allocation maps.

Historic photographs featuring a wide range of photographs of Hamilton and the Waikato from the 1860s onward.