Reading Map: The Seven Sisters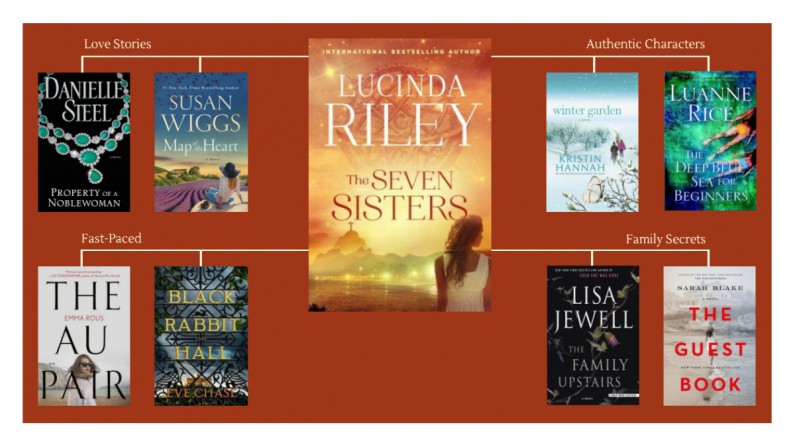 What did you like most about The Seven Sisters by Lucinda Riley? Was it the love story, the fast-paced plot, the authentic characters, or the family secrets? Use these aspects to help choose your next read!
Click on any title below to check availability or place a hold.