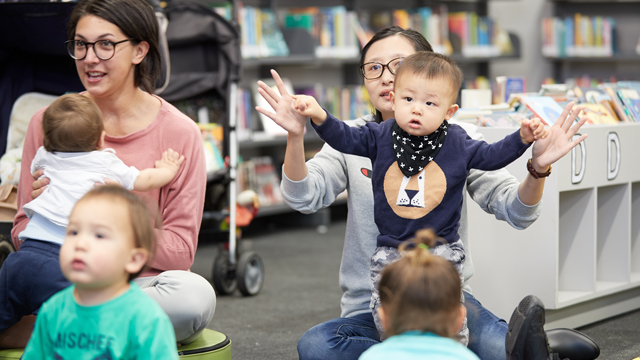 Please note: This programme is cancelled until we are back at Level 1. We will be providing this programme online via Facebook. See our playlist of Wriggle & Rhyme videos.
Looking for a relaxed, fun group where you and your baby or toddler can enjoy music and movement together? It's time to Wriggle & Rhyme! Classes combine singing, movement and rhythm, in a way that will delight and stimulate your child.

Wriggle & Rhyme is aimed at babies and children under two years. Older siblings are welcome.