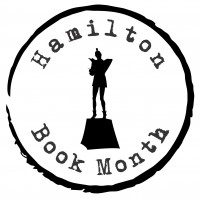 Hamilton City Libraries is pleased to host several of this year's Hamilton Book Month events.
Hamilton Book Month celebrates NZ authors and their writing each August, with fiction and non-fiction events covering different genres. Readers from the Waikato and beyond are invited to meet authors and illustrators, listen to them discuss their work, and ask questions. With activities and events for all ages, all month, this is a local celebration you won't want to miss.

Be sure to also check out the Interstellar Writing Competition, co-hosted by Hamilton Book Month and Waikato Museum Te Whare Taonga o Waikato. Entries close 13 August.