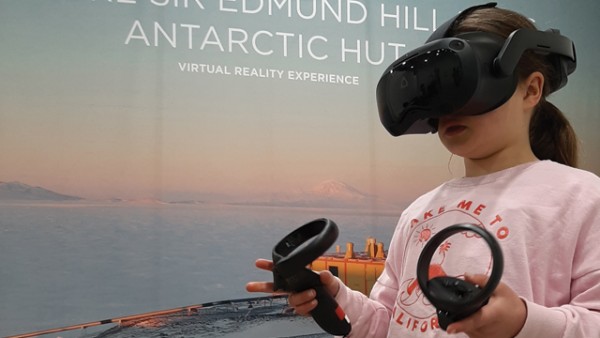 Explore Sir Edmund Hillary's Antarctic Hut in this fully immersive VR experience, all thanks to the Antarctic Heritage Trust.
Sessions will be 15 minutes each so that everyone can experience it.
No bookings are required.
Children 9 – 14 require adult supervision—younger children at the discretion of AHT (Antarctic Heritage Trust) staff.
No upcoming sessions