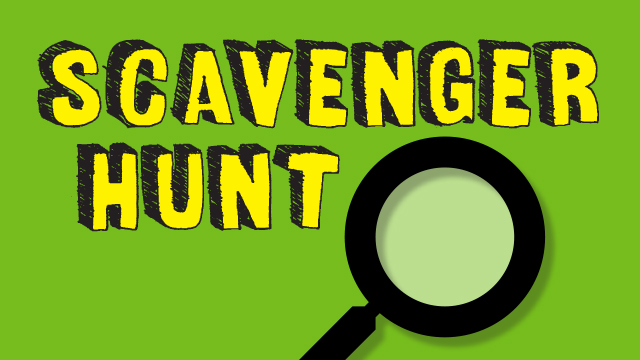 Get to know the Central Library with our photo scavenger hunt! Simply upload a photo of two (or more!) of the completed tasks below to social media using #hclphotohunt between 9 - 15 November.
We'll draw one photo to win a $10 Auaha voucher - plus, if you do something super creative with your photos, you might feature on our Facebook page!
Scavenger Hunt tasks:
Go to the Graphic Novels section, find an interesting picture and use it to create a meme (you can use the editing tools on Facebook).
Spot the Difference: there are two similar images located by the brain. Take a photo of them and circle the difference (you can use the editing tools on Facebook).
Use a New Zealand atlas to find Whale Bay, Raglan.
Re-enact a book cover of your choice.
Find Honu in the children's area. Take a photo with Honu, practising social distancing.
What famous book adapted to a movie won 11 Academy Awards in 2004? Find the answer by the Kathleen Glenn Room.
Who is the World's second richest Author? Find the answer in the Young Adult section.
What is the English translation for Ngaa Koorero Tuku Iho?
Take a photo of yourself issuing from the self-checkout machine.
Find a book that has been made into a movie or TV series.