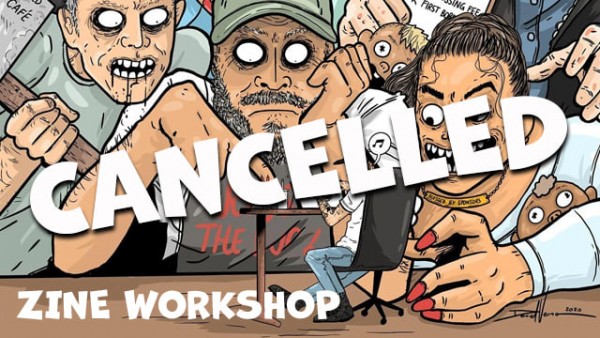 Please note: Due to illness we have had to cancel this workshop planned for Friday 6 May.
Join Pōneke artist and writer Daniel Vernon for a workshop - a zine for story-telling and political satire. Daniel's work has covered important contemporary issues such as "vaccine skeptics", the marijuana referendum and Leather & Cookies scented Lynx. Importantly, he is also the creator of the sexy orange voting man used in New Zealand's recent election.
In this practical workshop you'll get the opportunity to create your own politically-minded zine while getting an insight into Daniel's own creative process. The workshop will run for two hours, followed by a show and tell within the group.
This is a free event, but registration is required.