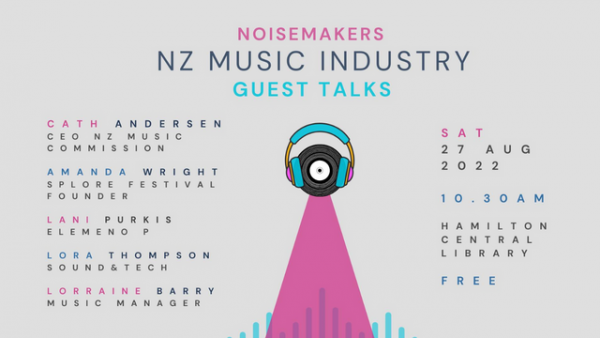 How do you make your mark in the NZ Music Industry? What challenges do we face in the music industry?
Five amazing waahine talk about how they got into the music industry, their experiences and advice they would give their younger selves.
Come along, ask questions and get amazing advice! This programme will be held on Level 1 at Central Library.
Guest speakers:
Cath Andersen – CEO NZ Music Commission.
Amanda Wright – Splore Festival Founder, Brazen, DJ Amandamania.
Lani Purkis – Elemeno P, Milk & Honey Festival.
Lora Thompson – Sound Engineer, Guitar Tech, Empress.
Lorraine Barry – Management - Sir Dave Dobbyn, Aaradhna, Team Dynamite.
Upcoming event sessions