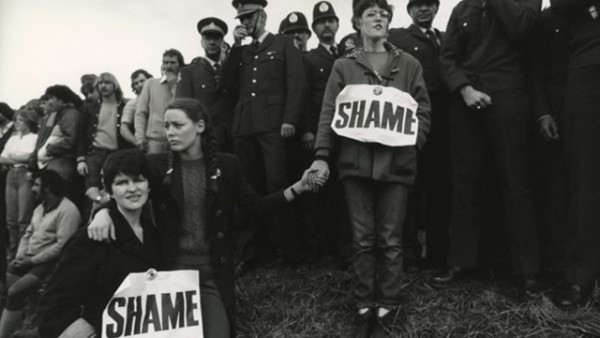 As part of its current 1981 exhibition, Waikato Museum has developed a public programme to commemorate the day 40 years ago when protesters stormed Hamilton's Rugby Park to disrupted the Springbok match. The public programme includes a special screening of the movie Patu, with an introduction by John Minto, followed by a talk by Meng Foon, the Race Relations Commissioner. Hamilton City Libraries will be collecting oral histories from anyone with first hand memories of that historic day - whether protesting or attending a rugby game that never eventuated – who would like their experiences captured for posterity.
10.00 am
Visit the Museum's current photographic exhibition of the Hamilton protests, featuring materials from Hamilton City Libraries' archives. This excellent presentation includes works by Geoffrey Short, Kees Sprengers and John Mercer.
1.15 pm
Documentary: Patu. A new, high-definition version of the Springbok Tour documentary. Please book your tickets on Eventbrite.
4.00 pm
Race Relations Commissioner Meng Foon speaks at Waikato Museum about positive race relations in present-day Aotearoa New Zealand.