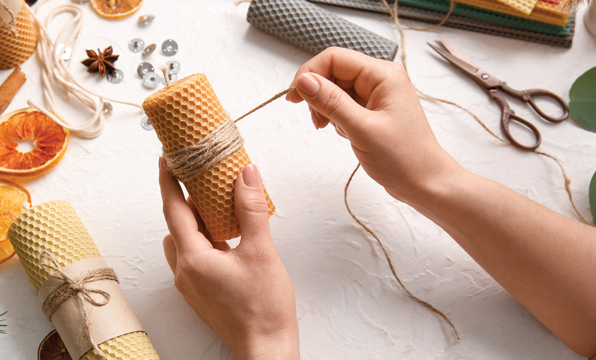 Are you creative and interested in handicraft? Do you like to recycle and reuse materials? Do you want to know how to make handmade accessories which make your home cosy and atmospheric? Join our Home Décor Programme and create your unique home decorations!
The Programme consists of 8 weekly sessions which introduce some creative ideas. Each session offers to the participants the opportunity to practice handicraft and create their own home decorations by recycling materials.
We have limited spaces available for this programme. Absolute beginners welcome! Please register your interest here.
All libraries are closed on Thursday evenings as part of our winter opening hours, but this programme will continue to be held after-hours in the Auaha CreatorSpace at the front of the library.
Traffic Light Settings - Covid-19
Red light:
The programme will be postponed/cancelled.
Orange light:
The sessions may be held in-person. Attendees need to observe the safety measures outlined on our COVID-19 Update page. Registered participants will be contacted with more information.
Green light:
This programme will be held in-person.
Upcoming event sessions