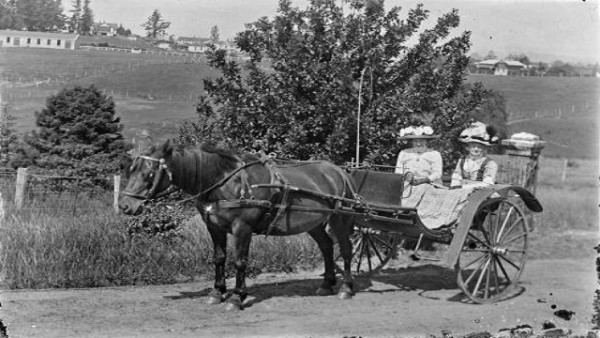 Visit our exhibition on level three of Central Library until the end of August, as we explore Edwardian family life through these recently rediscovered glass plate negatives.
Glass plates were found under a house by Geoff Steven as a teenage lad, who is now a well-respected photographer in socio-historical (UNESCO) material documenting the world sites. In addition, he is a well-known film director/producer, having won awards/recognition overseas.
The 232 plates show homes, commercial buildings in varying stages of construction and completeness, Waikato sanitorium, family life, railway development, farming, boating, transport and childhood.