2 years on
Life in lockdown captured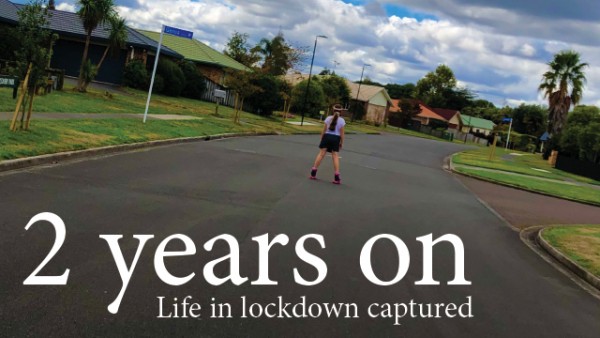 History was made and our country forever changed in March 2020.
Lockdown and pandemic life in 2020 was a unique global experience which will forever bond this generation. Even though this was a national and global experience, the focus of this exhibition is to portray the experiences of Hamiltonians during the 2020 lockdown. This exhibition will remind people how everyone is connected and went through this together, no one was exempt.
After the lockdown the library collected photographs from Hamiltonians taken during that time to preserve for future generations. The photographs displayed in this exhibition were submitted for our 2020 Lockdown Photography contest and remind us of just how extraordinary that first 2020 lockdown was.
Two years on, our lives are still being affected by the virus: originally planned to open on 25 March, the anniversary of the historic lockdown, this exhibition has been postponed by the latest outbreak.
Upcoming event sessions
Monday 15 August
Central Library
9:30am - 5:30pm
Tuesday 16 August
Central Library
9:30am - 5:30pm
Wednesday 17 August
Central Library
9:30am - 5:30pm
Thursday 18 August
Central Library
9:30am - 5:30pm
Friday 19 August
Central Library
9:30am - 5:30pm
Saturday 20 August
Central Library
9:30am - 5:00pm
Sunday 21 August
Central Library
9:30am - 5:00pm
Monday 22 August
Central Library
9:30am - 5:30pm
Tuesday 23 August
Central Library
9:30am - 5:30pm
Wednesday 24 August
Central Library
9:30am - 5:30pm
Thursday 25 August
Central Library
9:30am - 5:30pm
Friday 26 August
Central Library
9:30am - 5:30pm
Saturday 27 August
Central Library
9:30am - 5:00pm
Sunday 28 August
Central Library
9:30am - 5:00pm
Monday 29 August
Central Library
9:30am - 5:30pm
Tuesday 30 August
Central Library
9:30am - 5:30pm
Wednesday 31 August
Central Library
9:30am - 5:30pm