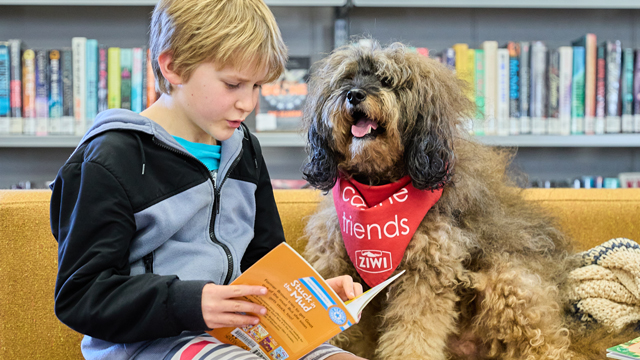 Does your child need some help with their reading? Are they new to reading in English or Te Reo Maaori? Let's read to therapy dogs together to build their confidence!

Please note that this programme was designed specifically for children/young people who have print disabilities, dyslexia, or other disabilities which impact upon their reading, as well as children who are learning to read in English as their second language, or children who are beginner Te Reo readers.
Registration is essential and is for all six sessions, and is limited to 12 children. If you are unsure whether your child qualifies, please contact Christie Roberts.
Registraton for Reading Buddies is now full. Please fill in the form below to express your interest in future programmes.
Contact information
Email: christie.roberts@hcc.govt.nz
Upcoming event sessions