Edison the Programmable Robot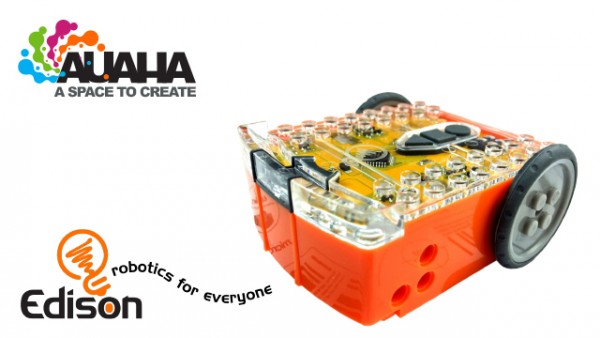 Join us for a 5 week introductory programme to meet Edison the Programmable Robot and bring it to life using block coding.
The first series will run from 6 May to 3 June and the second series will run from 10 June to 8 July.
Please note: The second series is a repeat of the first series.
Classes will be held in the Auaha Meeting Room at Central Library.
Spaces are limited! Please register below to secure your spot!
Upcoming event sessions
Thursday 20 May
Central Library
3:30pm - 4:30pm
Thursday 27 May
Central Library
3:30pm - 4:30pm
Thursday 3 June
Central Library
3:30pm - 4:30pm
Thursday 10 June
Central Library
3:30pm - 4:30pm
Thursday 17 June
Central Library
3:30pm - 4:30pm
Thursday 24 June
Central Library
3:30pm - 4:30pm
Thursday 1 July
Central Library
3:30pm - 4:30pm
Thursday 8 July
Central Library
3:30pm - 4:30pm