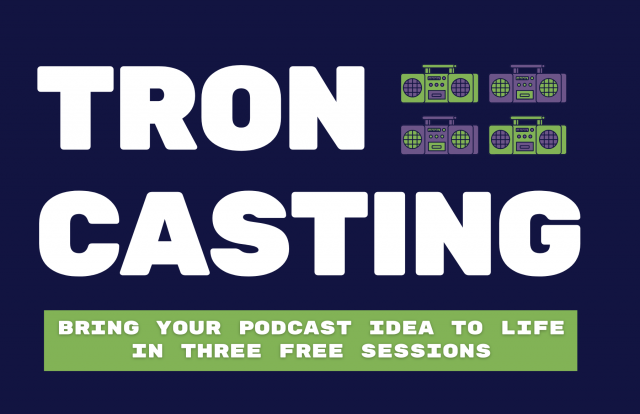 Please note Tron Casting workshop has been postponed due to Alert Level 3. New dates will be listed here when they are known, and registered participants will be advised.
Tron Casting is a free three-part series developed by Hamilton City Libraries and FreeFM. Running over three Tuesday evenings in September, the event will be a complete guide to taking your podcast idea, and turning it into a finished product. We will start with an ideation session, and then these ideas will be workshopped into a series. Once that is developed, the participants will learn how to record and distribute their podcast. The first two sessions will be in the Hamilton Central Library and the final session will be held at the FreeFM studios.
Whatever your idea is, we would like to make it a reality. With facilitation by industry experts this is a unique opportunity to get the turn that idea you've been mulling over into audio reality.
Registration is essential for this event as places are limited. Registrations will be live again once new dates for this series are confirmed.