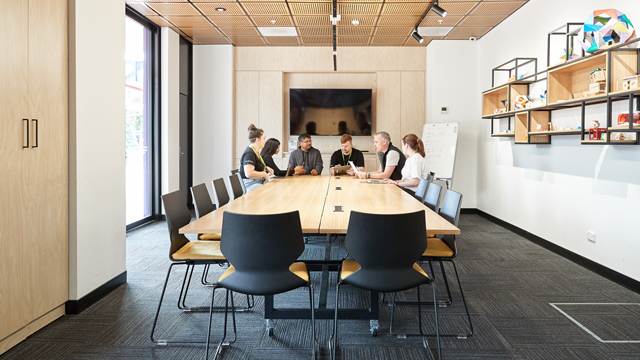 Is your group or organisation looking for somewhere to meet? Hamilton City Libraries would love to help.
Auaha includes a bookable meeting room suitable for meetings or workshops - this venue has seating for up to 15 people, with the option to remove seating, and audio-visual equipment. The charge is $36 for non-profit groups, or $120 for commercial groups, for a four-hour booking.
The meeting room is bookable for any time during the library open hours. Please be aware, when booking during Auaha opening hours, there may be some noise that carries over from the makerspace.
For more details or to make a booking, contact Hamilton City Libraries.