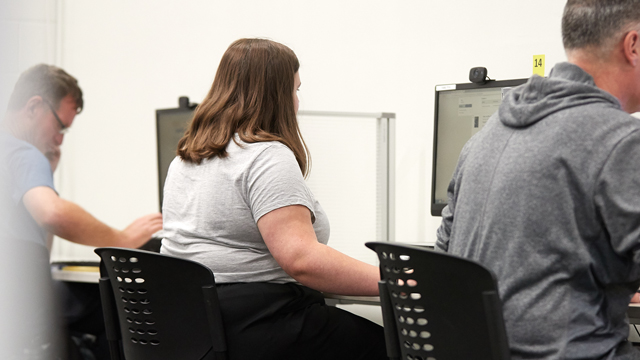 Hamilton City Libraries is dedicated to encouraging and contributing to continuous lifelong learning for our communities. Below are some links to community budgeting services that are available to support our communities.

BudgetLink is a confidential service open to individuals and families who are looking for support in managing their finances. Their free service provides sound advice to those experiencing financial challenges. They have been operating for over 15 years, with a team of friendly, experienced budget advisers.

Hamilton Budgeting Advisory Trust offer a FREE and CONFIDENTIAL Service to the Hamilton Community. Their services include; Budgeting Advisory Service, Financial Mentoring, Budgeting Education. Bookings can be made through their Facebook page.

The key role of Te Ruunanga o Kirikiriroa is to deliver a financial management programme to the YP (youth payments) and YPP (young parent payments) clients enrolled with this service. Additionally they provide individual/whanau budgeting support.

The New Zealand Government site has links to other service providers that might be able to provide support. For example, Inland Revenue Department and Work and Income.
Free Online Courses
Hamilton City Libraries offers free video courses through LinkedIn Learning on a huge variety of subjects. The courses below will help you get ahead with your personal finances.
The videos below are short previews of longer video courses. In order to view the full courses, please ensure you are logged into LinkedIn Learning using your library card number and PIN. Once you are logged in you will be able to view the full content, save your progress through courses, create playlists, and have a record of certificates of completion.
5 Personal Finance Tips
5 Personal Finance Tips by Jim Stice and Kay Stice.
Struggling with your personal finances? Professors Jim and Kay Stice outline five basic tips to help you get a better handle on your money. This short course provides time-tested tips on managing your spending, managing your fixed costs (regular monthly expenses), creating a budget, investing, and saving money.
Length: 9 minutes.
Level: Intermediate.
Financial Wellness: Managing Personal Cash Flow
Financial Wellness: Managing personal cash flow by Amanda Clayman
Even if you're normally levelheaded, "your brain on money" is different, and it can keep you financially stuck. In this course, financial therapist Amanda Clayman reveals ways you can adjust your financial habits and manage your cash flow in a positive way. Amanda helps you evaluate your current stress level and understand how your financial attitudes developed in the first place. She further helps you break down the stressful stimulus response behavior, separate your emotions from the noise, and gain a clear understanding of your situation and your options—and the consequences of past decisions. Last, she presents her framework for change, in a four-step model for managing your personal cash flow.
Length: 56 minutes.
Level: Beginner + Intermediate.
Managing Your Personal Finances
Managing Your Personal Finances by Jane Barratt
For many of us who are not financial professionals, worrying about money and saving for the future can be a chore. In this course, financial expert Jane Barratt shows how opportunities arise when you change your attitude towards money. She walks you through the basics of personal finance—earning, spending, saving, and investing—with an eye for finding opportunities to enrich your life, pay down debt, and grow your money wisely.
Length: 1 hour 26 minutes.
Level: Intermediate.
Financial Wellness for Couples and Families
Financial Wellness for Couples and Families by Amanda Clayman
In this course, financial therapist Amanda Clayman shows how to tackle the financial difficulties that often sour partnerships by walking through how to create and follow a family cash flow plan. Using her five pillars of financial harmony as a guide, Amanda explains how to construct a plan that engages all family members in its implementation. Looking at money management as a system designed to meet your specific needs, she highlights common financial conflicts and shows how to create a healthy, sustainable plan. She explains how to establish ground rules for communicating effectively, prioritize each partner's "asks," assign money management roles suited to each partner's strengths, and bring it all together into a working plan.
Length: 1 hour 7 minutes.
Level: General.