Separated by land full of manuka and gorse, Frankton wasn't always just another suburb of Hamilton.
Major Jackson Keddell of the 4th Waikato Militia was granted 300 acres in what became the Waipa County. In 1867 he sold the land to Thomas and Mary Holly for farmland. They named the area Frankton after their son Frank.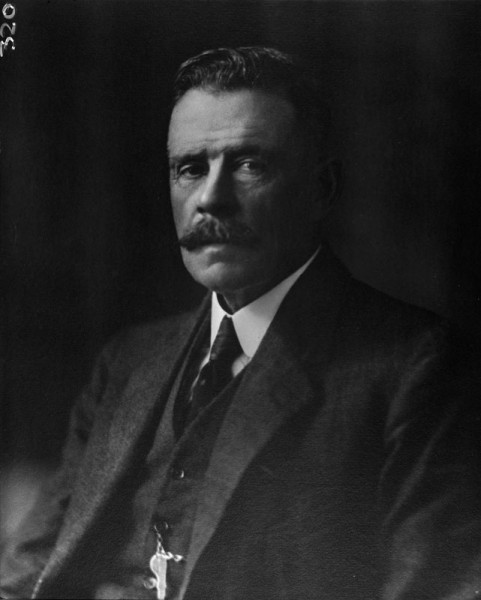 When the railways department was planning the route from Auckland to Wellington, the Jollys offered them access through the farm. The first train arrived from Auckland on 17 December 1877 and was met by a crowd of around 300 people at the station in Frankton. Later that day subdivisions of land were put up for sale near the new railway line. The land was peaty and low-lying which meant it required draining. Sections were sold cheaply and most commonly to wage earners and labourers.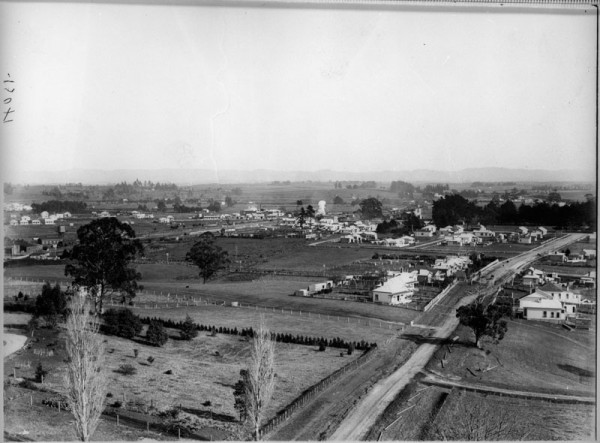 HCL_07048, View of Frankton from atop the water tower, c. 1914
In 1902, only four houses stood in the area, but this increased to seventy in only four years. By 1910 Frankton was firmly established as a railway town, with over eighty trains arriving per day. Frankton became more self-sufficient as the town grew and a sense of community came with the opening of local businesses. In 1913 the population reached 1000 and Frankton was proclaimed a borough with its own council.
Frankton Borough Council received a petition from residents proposing an amalgamation with Hamilton Borough in 1916. The community wanted access to services, particularly Hamilton's sewerage scheme as drainage was difficult on the low-lying land. Negotiations began to ensure Frankton interests would be looked after should amalgamation occur. A poll was taken in May 1916 with a small majority of 24 securing the success of the proposal, and the amalgamation took effect in April 1917, just a month before local elections.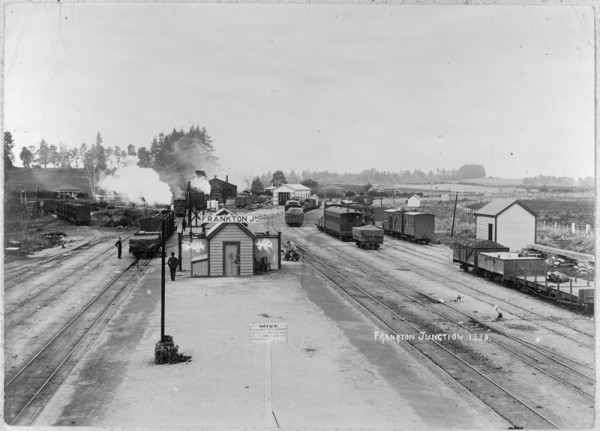 HCL_02362, Frankton Junction c.1900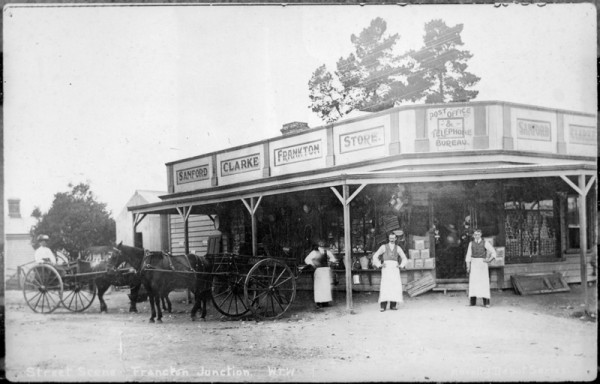 HCL_02351, Store of Messrs Sandford & Clarke, c.1910
A purpose-built Post & Telegraph office was built in 1910, after relocating from the railway station. In 1911, a town hall was built on land donated by Frank Jolly and Frankton Primary School opened.
The Frankton Water Tower officially opened on June 3, 1913. Frank Jolly was presented with a commemorative key to mark the occasion. Unfortunately, one young man slipped and fell to his death during the tower's construction, as he tried to pass behind another workman near the top of the tower. The tower deteriorated dangerously in later years and was demolished in November 1966.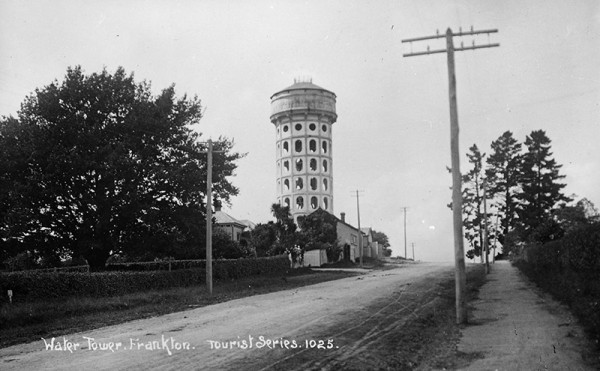 HCL_09767, Frankton Water Tower, date unknown.
Frankton residents were not connected to gas lines, nor had they installed gas appliances, so the Council saw an opportunity to invest in electricity. Frankton was lit up for the first time in April 1913, and residents soon became enthused by their cleaner, and more efficient, power source. Hamilton residents soon wanted electricity too, and Frankton was granted permission to take powerlines over the boundary to serve Hamilton customers.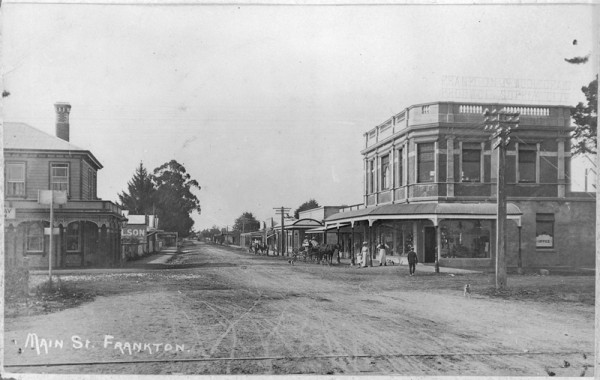 HCL_02018, Main Street, c. 1913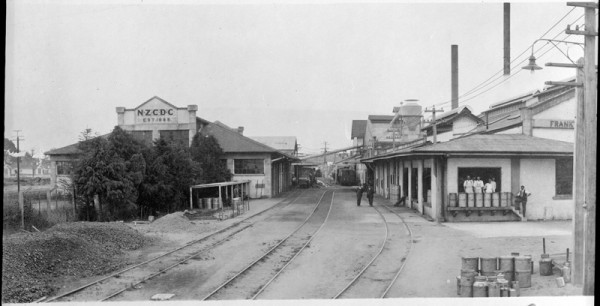 HCL_02058a, NZ Co-Op Dairy Company No 1 Factory, Frankton c.1924
Explore more images of Frankton and Hamilton through our Heritage Collections Online database.