February 2022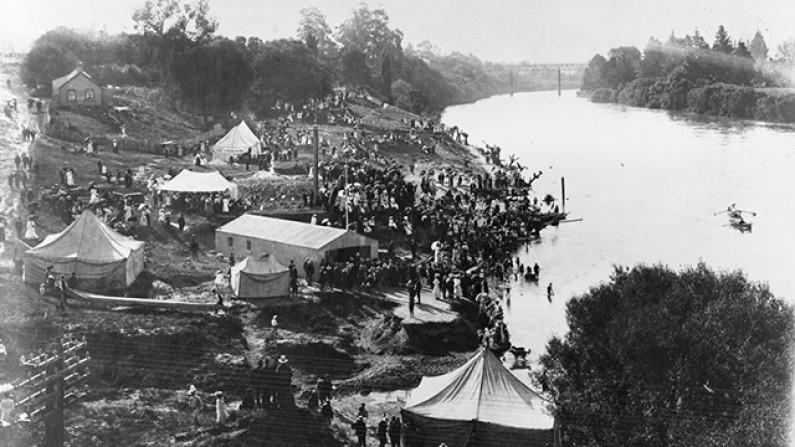 Rowing is certainly one of the most successful sports for New Zealand on the international stage, and the National Rowing Centre is based here in Waikato, at Lake Karapiro.
Thames and Ngaruaawahia have club information in the Waikato Times in 1874, both clubs hosting regattas over the summer period. Following these, a letter to the editor of the Waikato Times proposed the formation of a Waikato Rowing Club. Mercer also has an active club hosting regattas throughout this time.
A concert was held to raise funds for the Rowing Club in 1883, and an Aquatic Carnival was held by the Hamilton Swimming Club in January 1893, which also featured a regatta. These events were held at Lake Rotoroa.
The first mention in the Waikato Times of the Hamilton Rowing Club hosting a regatta on Lake Rotoroa is in January 1904. The regatta then relocates to the Ferrybank and the Waikato River in 1907, as memorialised in the image above.
We hold copies of rules produced by the Hamilton Rowing Club, which make for interesting reading.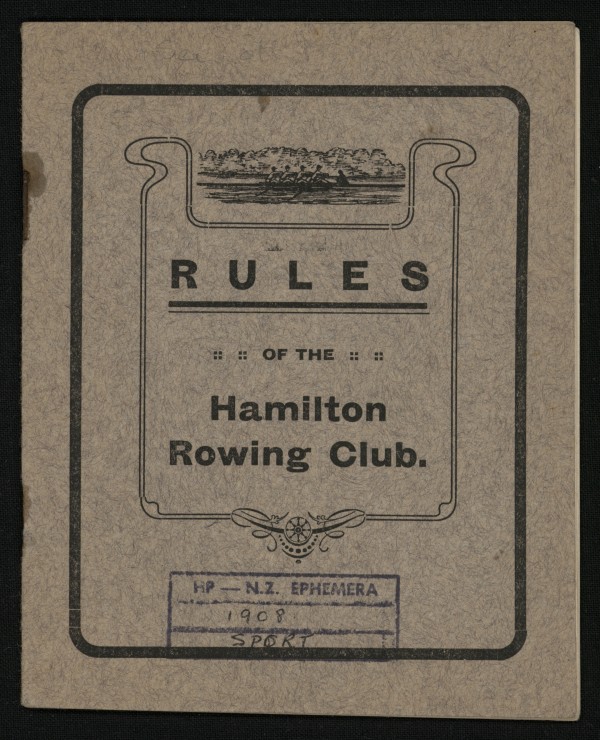 Rules of the Hamilton Rowing Club, HCLE_05838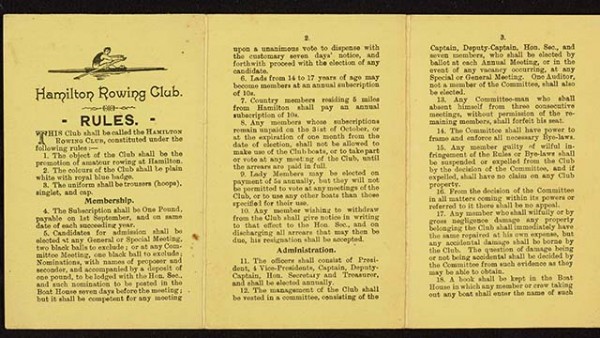 Rules of the Hamilton Rowing Club, HCLE_05837
We also hold copies of regatta programmes, which track the relocation of the regatta to Lake Karapiro, where the majority of regattas are held today.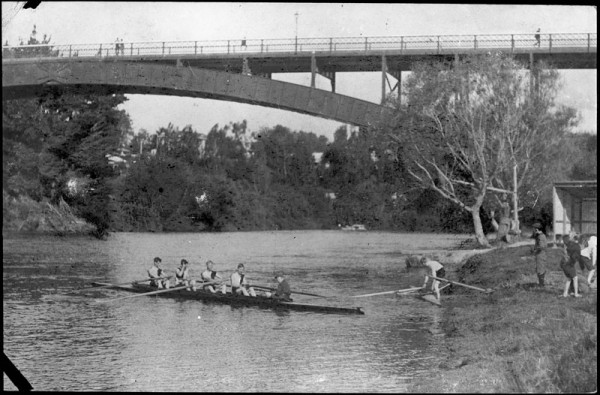 Rowers on the Waikato River, HCL_08287
Explore more images relating to the history of rowing in the Waikato on our Heritage Collections Online.
Rowan, Digital Delivery Librarian - Central Library