Taking time out to relax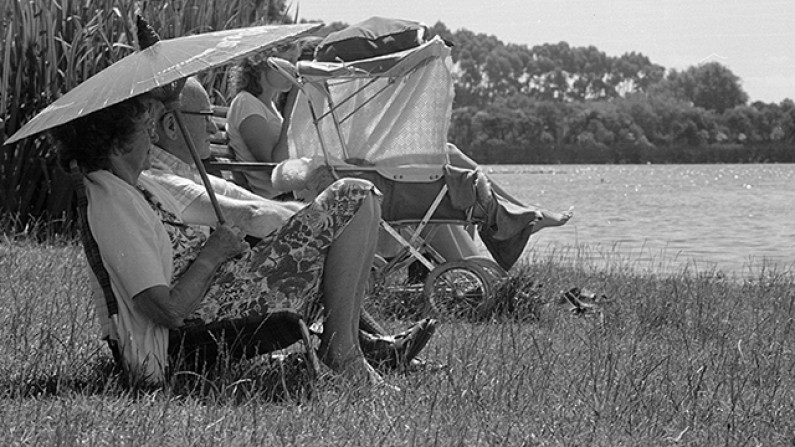 The last Camera Obscura image on 13.03.2020, before the first Covid lockdown started in earnest, featured yachts on the lake. We said it was a great spectator sport. We are showing here proof that it was indeed very relaxing for spectators. In this photo we have a younger couple with a baby in a pram. In the foreground is an older couple in their very difficult-to-get-out-of folding chairs. The lady is holding what looks to be an oriental parasol – maybe a travel souvenir. Both are staring quite intently out over the lake, so we may assume they are watching a yacht race. Would we occasionally still see yachting on the lake nowadays? Is it a seasonal sport? This is about early 1980.
Explore more images like this on our Heritage Collections Online.