Stamping its mark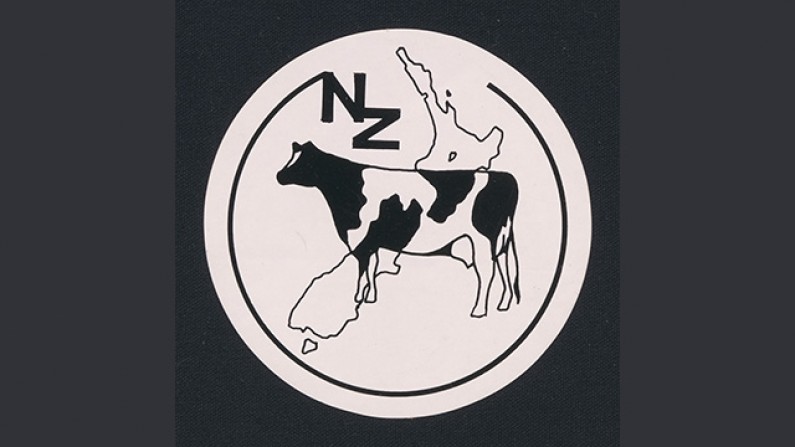 This small round sticker shows a map of New Zealand and a Friesian cow. Look closely and you'll notice that two of the black patches on the cow, align with the outlines of the islands on the map, a very clever design!
We have limited information about this item but was possibly given out at a Fieldays as a promotional giveaway. Perhaps you picked one up while passing a stall in years gone by? If you recognise this design or have further information about it we would love to hear from you!
Explore more images like this one via our Heritage Collections Online!