Whippet a popular model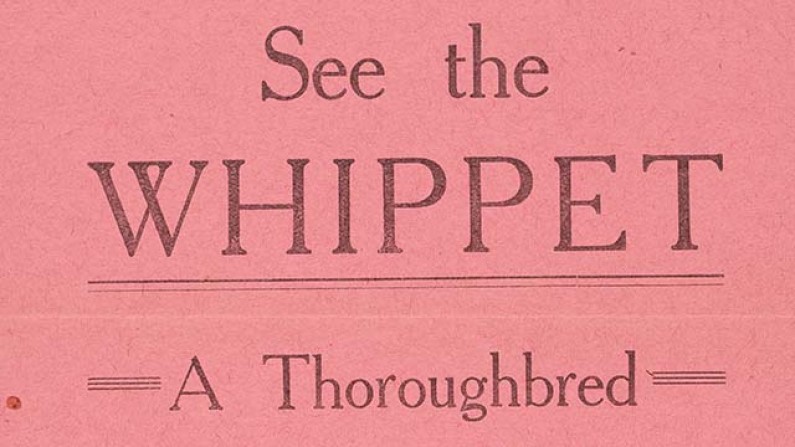 This flier from September 1926 promotes the Whippet, a new vehicle. J. Pomeroy & Co., Ltd were located on Alexandra St and began as carriage makers before moving into motor cars. They were the local agents for Overland cars, the makers of the Whippet. The new model was so popular one was even stolen from Pomeroy's showroom, as outlined in the Waikato Times only 14 days later. The stolen vehicle was recovered from the station yard.
Explore images and other items relating to Pomeroy & Co on our Heritage Collections Online.