April 2022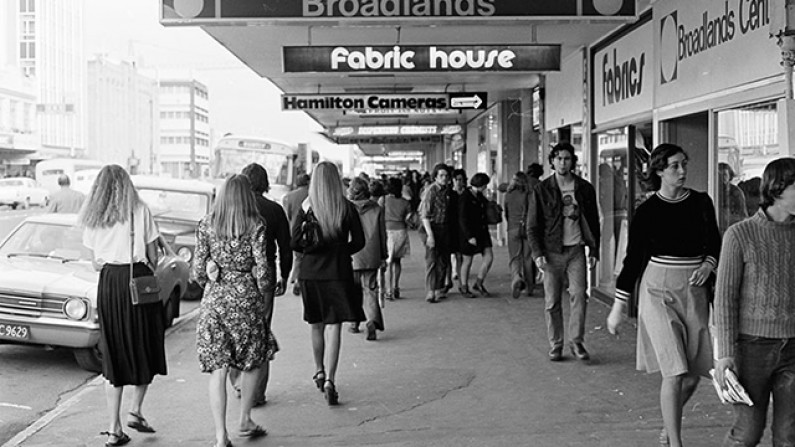 Shopping, everyone likes shopping for something. As the city has grown and large malls have become popular you see less people shopping on main streets, most of the popular stores aren't even located there anymore. However, no matter the location – if there is sale or promotion there is always an increase in people. In this great photo you see the crowds of people perusing the streets when a lot of the main shopping was still on Victoria Street. One thing that hasn't changed all the much between this photo and now is the fashion, of course, there are lots of unique styles that are seen between decades or years but the fashion seen here in 1976 and what you currently see in the stores for 2021 isn't all the different – what do they say; 'fashion repeats itself'?
Do you love shopping? Or maybe you just want to read about shopping or perhaps how to stop, if so check these books out:
Explore more images of Victoria Street on our Heritage Collections Online.