Frankton Tornado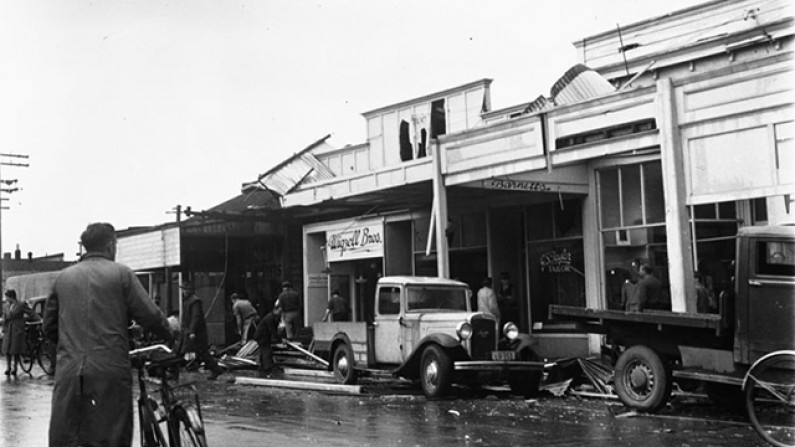 Did you know Frankton was hit by New Zealand's deadliest recorded tornado 73 years ago?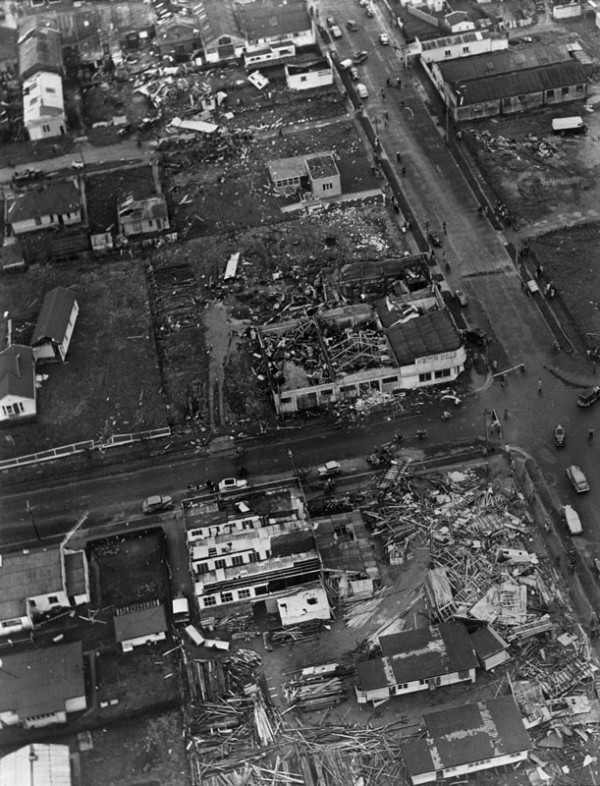 HCL_00330 The path of destruction caused by the Frankton Tornado.
At 11.40 am on Wednesday 25 August 1948 a powerful Tornado struck Frankton. The cyclone swept across Frankton causing serious damage in Commerce, Keddell and Kent Streets and Lake Road. For a few minutes the air was full of flying debris – glass, sheets of corrugated iron, timber and tree branches. Houses were lifted and flung across the street, roofs were torn off, telephone and power poles were snapped. Vehicles were tossed around, trees were uprooted.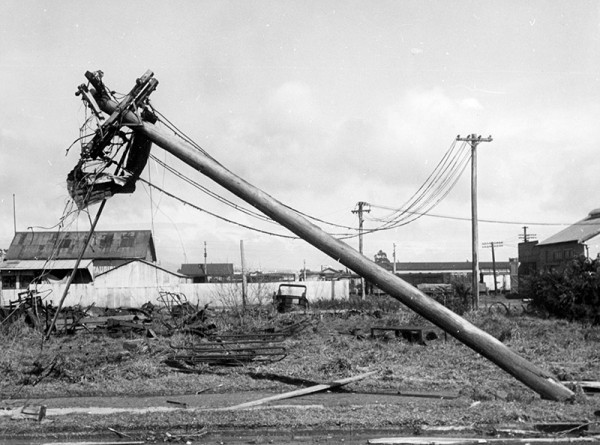 HCL_09894 Destruction caused by the Frankton Tornado.
"Roaring so ominously that it drew some people out of doors and into its grip, the cyclone came out of a rainy sky from the north-west … It ripped its way through Kent Street, and part of Norton Road, Frankton cutting a ruthless path 100-200 yards wide. (New Zealand Herald, August 28 1948)
One resident recalled "It was strange how some houses weren't touched…in Lake Road where the railways line went through the house next to it was gone and the others were alright." (OH0477)
The storm continued on its path across Hamilton, it uprooted a few trees on the Hamilton High School grounds, passed over Clarence Street damaging a few buildings including the Maadi transit camp. It then passed over to Hamilton East and Hillcrest taking a few roofs and uprooting a few trees in its path.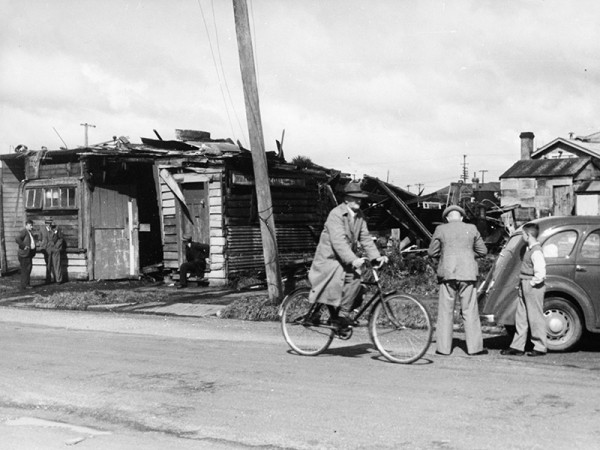 HCL_09881 Destruction caused by the tornado.
In just 10 minutes 3 people had died, 80 were injured and 150 houses damaged. An announcement was made in Parliament and the Prime Minister and local Members of Parliament travelled to Hamilton that afternoon.
More images of this disaster can be viewed via our Heritage Collections Online, please do comment on the images if you can provide further information or have memories to share.
Perhaps you or someone in your family remembers the tornado and its aftermath, we would love to hear your stories. You can express your interest at being interviewed about your memories via our expressions of interest form.
References:
Waikato Times 25 August 1948
New Zealand Herald 25 August 1948
New Zealand Parliamentary Debates 25 August 1948 retrieved from https://babel.hathitrust.org/cgi/pt?id=uc1.32106019841359&view=1up&seq=104
HCLOH_0470 Interview with John and Bunny Mortimer